A Dalsland – California return trip
At the age of 15, Susanne Björk Jensen moved from Dalsland to California with her parents in 1977, when her father took a job with Swedish airline SAS. She lived in California for 18 years but as they say: you can take the girl out of Dalsland, but you can't take Dalsland out of the girl. Susanne was homesick and when the decision had to be made where to bring up her young daughter, the choice was obvious – West Sweden and Dalsland instead of sunny California. Susanne is CEO of Baldersnäs Herrgård manor and estate.
- We were living in Marina del Rey behind locked gates and on several occasions we heard gunshots in the distance. We just felt that it was time to move.
Susanne and her American husband then made arrangements to move to Dalsland, packed up their home and belongings and with their 4 year-old son moved back in 1995. Susanne gave birth to a daughter in 1996 and another daughter in 2000.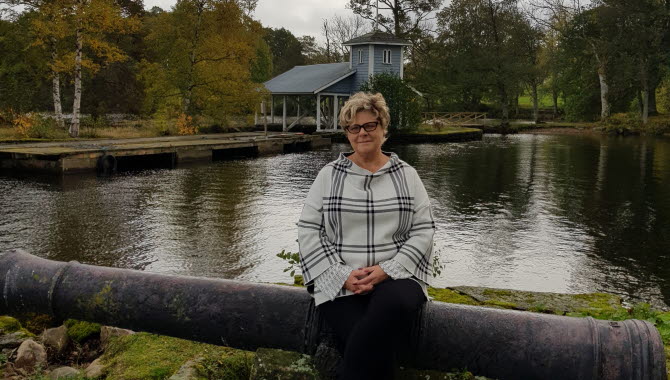 - I want to give my kids the same safe and secure upbringing that I had.
Prior to starting work at Baldersnäs in 2010 Susanne owned her own flower boutique and sold wooden clogs. In April 2017 Susanne became CEO of Baldersnäs.
- I think that Baldersnäs is one Dalslands' gems. Our lush English-style parkland is out of this world and visitors can stay in the manor house, the annex and in lakeside chalets… and enjoy meals here too. We also arrange artist events and exhibitions, wine tasting and spa events, yoga and a host of other activities for our guests to enjoy.

According to Susanne many of Baldersnäs' guests come for the combination of experiencing Dalslands' magnificent natural settings, while staying in comfort and eating well.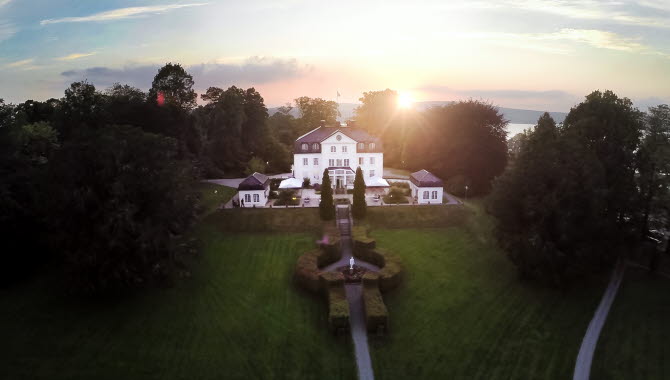 Photographer: Mikael Frendel
- You don't have to stay in tent to enjoy the countryside. We like to help our guests get the most from a trip to Dalsland and to provide them with a unique experience.
What do your guests appreciate most?
- It obviously varies a lot, but as many of our guests are city dwellers, I think that they appreciate the simpler things like canoeing, rail biking, or just sitting out on the terrace admiring the views across the lake, or even taking a morning dip. I think that the tranquillity and proximity to nature here is something that everyone should experience.
Photographer: Roger Borgelid
A relatively new phenomenon at Baldersnäs is that it has become an extremely popular wedding reception host for Norwegians. In 2017 alone Susanne has received bookings for 20 wedding receptions, 90% of them from Norwegian couples.
- I'm not really sure why this is, but it might have something to do with a cultural difference between Swedes and Norwegians when it comes to castle and manor houses. The fact that Baldersnäs is close to the border with Norway obviously plays a role.
Three recommendations on what to do in Dalsland, according to Susanne Björk Jensen
The aqueduct at Håverud: 'Dalsland's biggest tourist attraction. It's really exciting to see how locks work if you have never seen them before.


Dalslands kanal: I can warmly recommend a trip on the canal on one of the canal boats.


The Pilgrim trail: 'Fantastic natural setting and great walking trails.
Go back to: westsweden.com/72hcabin
Go to: visitsweden.com/72hcabin