We really can't repeat it often enough: Dalsland is Sweden's most lake-rich region. 11 % of the province's surface is covered by water. This is obvious of course when it comes to accommodation as there is no problem to find a hotel room with a lake view.
The beauty of our hotels here in Dalsland is that they are a little smaller, a little more personal and that most are located on the lakeside.
Baldersnäs Herrgård
Baldersnäs is a traditional Manor. Here one combines the charm from the turn of the century and today's standard so that you can enjoy your stay to the fullest. There is plenty of space for relaxation and inspiration. Fabulous common areas and dining rooms in original surroundings, paired with modern rooms, making Baldersnäs into something unique. You can choose to stay in the Manor house or the Wings overlooking Laxsjön. We can, in both cases guarantee you a wonderful overnight stay!
More about Baldersnäs Herrgård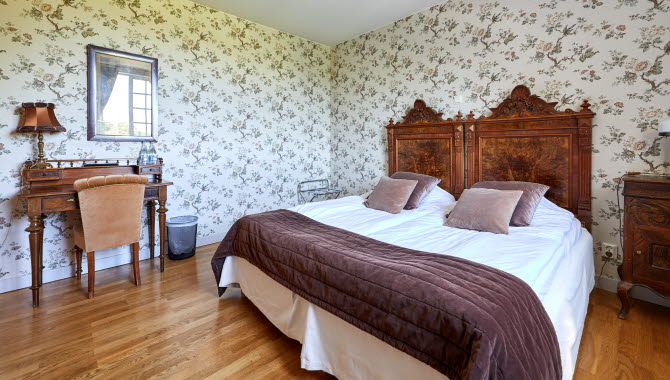 Photographer: Jonas Ingman
Upperud 9:9
A 100-year old grain silo that has been transformed into a modern hotel where you stay in the old silo compartments. The rooms are cleverly nestled into the original structures and equipped to contemporary standards, although you may still find the odd grain of wheat or two hiding in between the planks! French balconies let in the light and offer views out over the water. All of the rooms are fitted out as apartments, with four beds, a bathroom, kitchen and loft.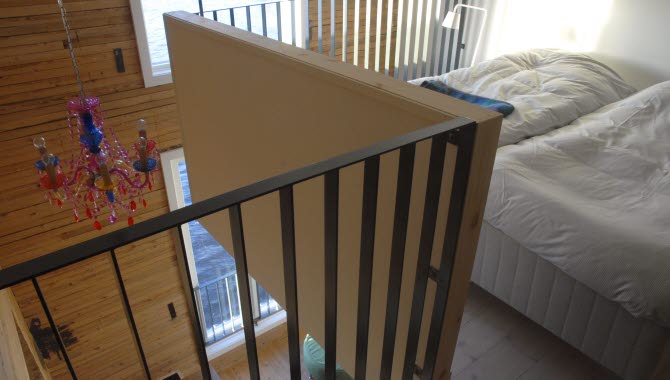 Photographer: Charlie Davidson
Hotell Dalsland
Between the two lakes Stora and Lilla Lee in Ed, about 13 km from the Norwegian border stands the historic Hotel Dalsland. Built in 1909, it got the present appearance largely during the l930's. Since more than 10 years Finn Brynildsen welcomes guests from far and near. At Hotell Dalsland there are no ordinary rooms, but all guests stay in nice big terrace apartments overlooking Lake Lilla Lee. It is easy to feel at home at Hotel Dalsland, you get the best of both worlds, the freedom that comes with living in your own apartment and the luxury of hotel service. In the wellness center you can have a sauna or take a dip in the pool. You can fill up your sun reserves in the special sun room with a south sea atmosphere and enjoy a variation of SPA treatments.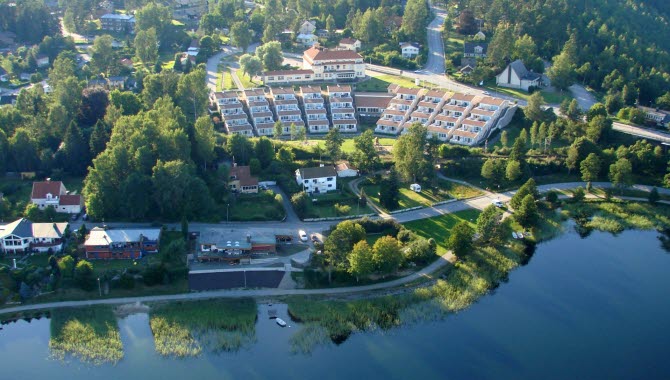 Hotell Hemgården
Hotel Hemgården is a small family run hotel with an excellent location for active, outdoor people. Centrally situated in Bengtsfors, direct on Dalsland Canal it offers both hostel accommodation and bright doublerooms with hotel standard. The hotel has a canoe center and works closely with the local rail trolley rental company DVVJ. Hemgården is the perfect starting point forthose who want comfort while discovering Dalsland by canoe, bicycle or on foot. Exciting package trips where you can combine different types of outdoor activities are arranged.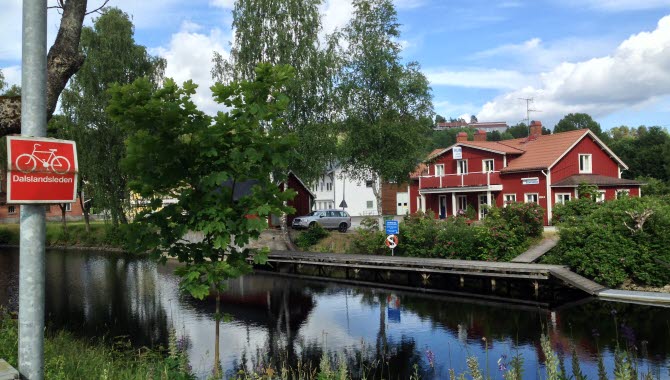 Photographer: Christiane Dietz


Åmåls Stadshotell
Stay at a classic hotel in the town center of Åmål, Dalsland's only city. Åmål became prosperous during the 18th century being known as the center for crafts, trade and sea navigation. The city center is one of the best well preserved of its time and is a genuine example of earlier architecture. Åmåls Stadshotell is surrounded by beautiful wooden buildings next to the park Plantaget. The hotel, completed in 1904, is built in the architecture of its time using both Art Nouveau and classic architecture. Over the years the building has been carefully renovated, maintaining its genuine style. The hotel has a total of 29 rooms, each designed with their own individual charm.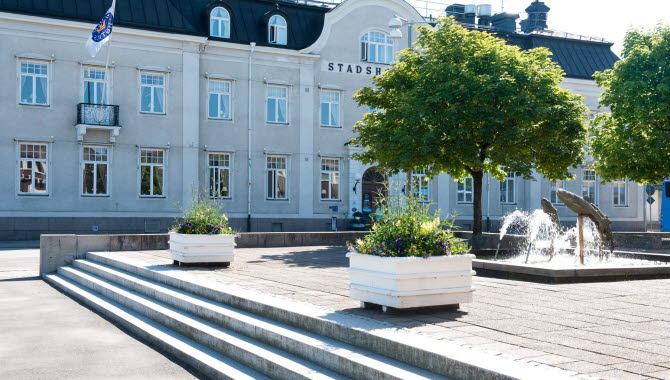 Photographer: Clas G. Carlsson


First Hotel Bengtsfors
First Hotel Bengtsfors is centrally located in Bengtsfors, right next to the marina on Lake Lelång and close to the passenger boats jetty and railway station. The hotel has 41 spacious bright rooms, most with a view out over the lake. Here, in a cozy English-inspired pub environment, you can enjoy a good meal, socialize and maybe even watch a football match. The restaurant's panoramic windows provide you with a stunning view of Lake Lelång.
More about First Hotel Bengtsfors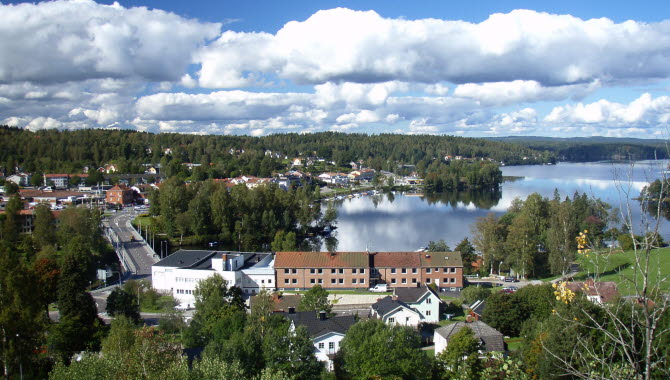 Photographer: Christiane Dietz


Roynes Sjömagasin
Roynes Sjömagasin in the small, popular mill town of Gustavsfors is an old boat warehouse from 1860 which has been converted into a hotel and restaurant with the best of the best location right on the guest harbor. On the large outdoor terrace, directly by the water guests can enjoy barbecues, theme nights with buffet and troubadour and enjoy mingling with other tourists. The hotel has 6 brightly decorated rooms and an apartment, all with a view over Lake Lelång and Dalsland Canal. Guests have access to showers and toilets in the corridor as well as a kitchen and lounge. While visiting, take the opportunity to enjoy the hotel's lakeside sauna and hot tub.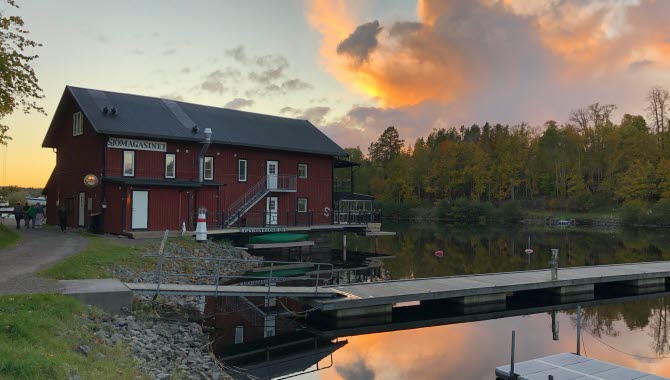 Photographer: Christiane Dietz


Skålleruds Gård
This cozy little family hotel is located opposite one of Sweden's most famous traditionally built wooden churches, beautiful Skållerud Church. Lake Nären is the hotels nearest neighbour. Cozy, newly renovated rooms, close to Håverud and the aqueduct together with stunning views from the main building's large terrace are just some of the factors that make it easy to enjoy.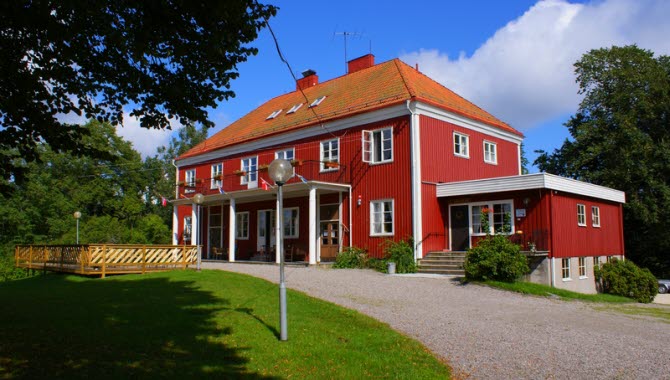 Photographer: Skålleruds Gård
Edsleskogs Wärdshus
Edsleskogs Wärdshus lies between Åmål and Bengtsfors directly on Lake Edslan. Here Johan and Hanneke Postma have created a cozy family hotel with a wonderful atmosphere. Interesting furnishings, attention to detail and all round awareness for good service contribute to making you feel at home here. The hotel's lovely lakeside location may also entice you to stay an extra day. All roomshave balconies facing the lake. For those who enjoy nature and are looking for an active holiday there are great possibilities. At Edsleskogs Wärdshus many different hiking packages are on offer, both with and without a guide. Johan himself loves hiking and knows the trails in Dalsland like the back of his hand. It is also not far to the mushroom and lingonberry forests. Edslan is a fantastic fishing lake so why not hire a canoe and take a tour out on the lake. Canoes you can rent at the reception. Winter in Dalsland? Absolutely! In winter you can enjoy ice fishing, ice skating tours, snowshoe hikes or try the nearby ski slopes at Högheden. Tips: Taste their homemade air-dried and smoked elk sausage!
More about Edsleskogs Wärdshus
Håveruds hotell
Experience Dalsland with its amazing nature at every turn. Our cozy hotel offers calm and harmony with amazing views of the beautiful lake. For those who want more exitement and experiences we offer lots of activities as our hotel is located about 500 meters from the Aqueduct in Håverud, which is Dalsland's largest tourist attraction, with the popular Dalslands Center. Our convenient rooms provide high comfort and standard with a wonderful view. Fall asleep to the silence and wake up to birdsong. Breakfast is served daily in our beautiful dining room.