CAMPING LIFE - on the beautiful lakes of Dalsland... Camping is undeniably a way of life! More and more people discover the freedom it means to have the house with you on holiday. Home is where you simply choose to park the camper – at least temporary.
Camping is not just a way to live, it's rather a lifestyle. Enjoying simple things like grass under your feet, no stress, relaxation and friendliness. Camping can be waking up in a tent, caravan, cottage or camper in a beautiful forest glade and taking a morning swim. It can also be an opportunity to meet new friends from different countries in one of the large family campsites – the choice is yours.
Camping at lake Vänern
Örnäs Camping (picture below) near Åmål's center, Vita Sandars Camping outside of Mellerud and Ursands Camping outside of Vänersborg are examples of three somewhat larger establishments right next to Vänern. All three sites have long, sandy beaches, surrounded by an open pine forest terrain with excellent opportunities for jogging and walking. The interest in these sites lies of course on sun, bathing and all the other fun things to do when you have Vänern direct on your doorstep. All three camping grounds are suitable for children; all have long shallow beaches and activities on offer.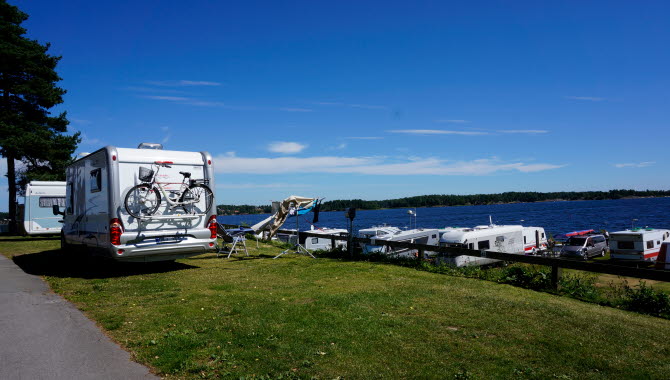 Photographer: Lena Lindberg Wong
Small, idyllic gems
By Vänern you will find a few smaller and more peaceful camping grounds. One little pearl is Dalbergsås Camping & Gästhamn (picture below), outside Brålanda, perfectly situated in a quiet corner of Lake Vänern and adjacent to the inland sea's open water. It's a homely, ideal place with hospitality and room for both body and soul. Kerstins Camping outside Mellerud is real forest camping, small and comfy with pleasant camping cottages – in the middle of nature.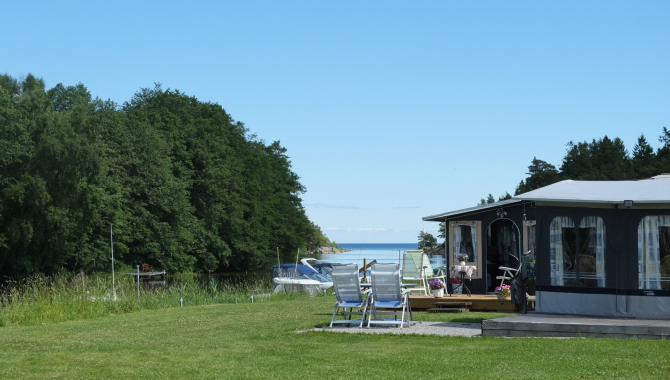 Camping along the Dalsland canal
Dalslands Camping & Kanotcentral in Bengtsfors, Laxsjöns Camping & Cottages in Dals Långed and Gröne Backe Camping (picture below) in Ed are all adjacent to the forest and lakeside. Are you fond of paddling? The lakes which adjoin these camping grounds are part of the Dalsland Canal and this allows you to experience fantastic paddle tours in a vast and ramified system of lakes.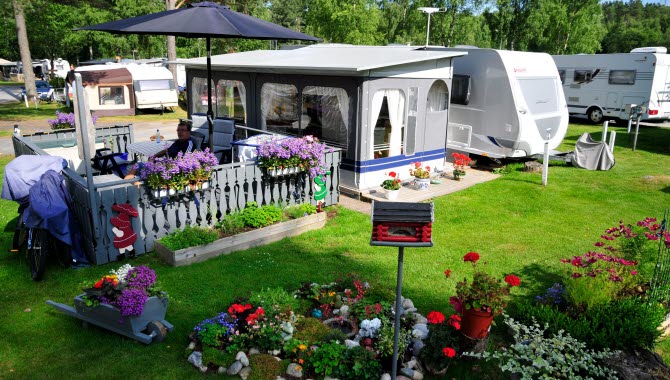 Photographer: Gaby Karlsson Hain, Dalslands Turist AB
Stay at Kroppefjäll
The excellent and well run Ragnerudsjöns Camping & Stugby is a four-star family camping at the foot of Kroppefjäll on the shores of Ragnerudssjön outside Högsäter. It offers cottages and caravan sites to suit everyone. There is a café/restaurant, playground, canoes and a varied range of activities but above all, you who look forward to hiking and biking will enjoy the impressive Kroppefjäll area with its trails and paths. The camp also offers guided walks with food included as well as bicycle and fishing packages.