On two wheels through dalsland
Biking is fun!
If you combine it with vacation and new beautiful scenery you will make biking even more fun. Dalsland is made for adventures on two wheels. Our rural countryside with its winding gravel roads will take you through forests, across plains and alongside lakes. These roads are connected to villages, churches, farmyards, secondhand
shops, museums, cafés, art studios... Create and put together your own individual bike route. Or make your life a little bit easier and use our official cycling routes; Dalslandsleden or Sverigeleden.

With its hilly terrain Dalsland might not offer the easiest biking routes in Sweden, but rewards after hard pedaling are never far away. Thanks to the landscapes character fantastic views are always around the corner and after biking upwards there are always wonderful downhills waiting. If you should prefer to hop over the hills you could try the beautiful plains of southern Dalsland. It is not as flat as Skåne but much easier biked than the rest of Dalsland. The abundance of small gravel roads and forest paths offer perfect possibilities and adrenalin kicks for the more enthusiastic biker. MTB-cyclists love Dalsland. Kroppefjäll in the south of Dalsland is one of many areas with tricky paths and challenges.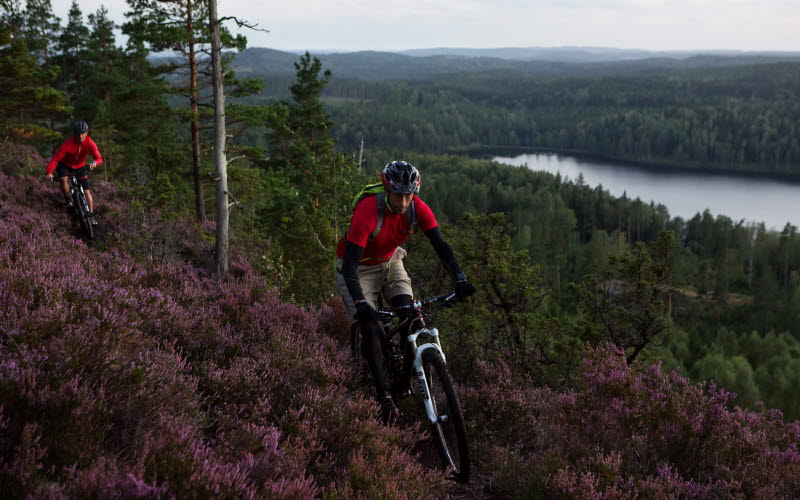 Photo: Roger Borgelid, westsweden.com
Dalsland X-Country
Along the lakes and canals, across the stock and stones, out in the meadows and into the woods. Dalsland X-Country (DXC) is a challenging mountain bike race in varied scenery with over 700 participants each year!
Whichever course you choose, you will be able to enjoy stunning scenery with many beautiful lakes and ponds. Starting and finishing takes place in Bengtsfors located 6 kilometers east of Halden, about 17 kilometers from Oslo and 18 kilometers north of Gothenburg.
Long course (57 km)
Short track (35 km)
"The farm around" (30 km)
More information: www.campdalsland.se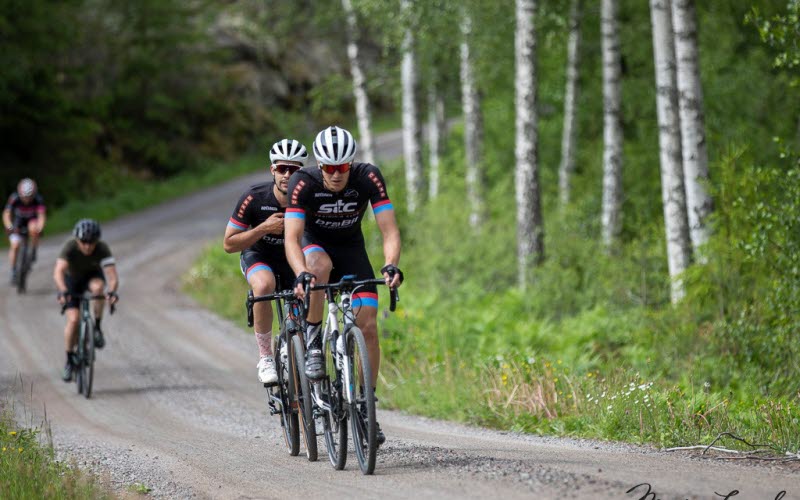 Photo: Marie Leander @imagesbymarie
Dalsland Gravel Race
Dalsland Gravel Race is Camp Dalsland's latest addition to their outdoor events and it is a wonderful and challenging dirt road race in the early summer. Dalsland has fantastic gravel roads that run along beautiful lake systems. They are also low traffic with challenging height differences. Welcome to the most beautiful gravel race in Dalsland and West Sweden!
Alternatives
Long track: 140 km - 2,000 height meters
Short course: 70 km - 1 000 height meters
More about Dalsland Gravel Race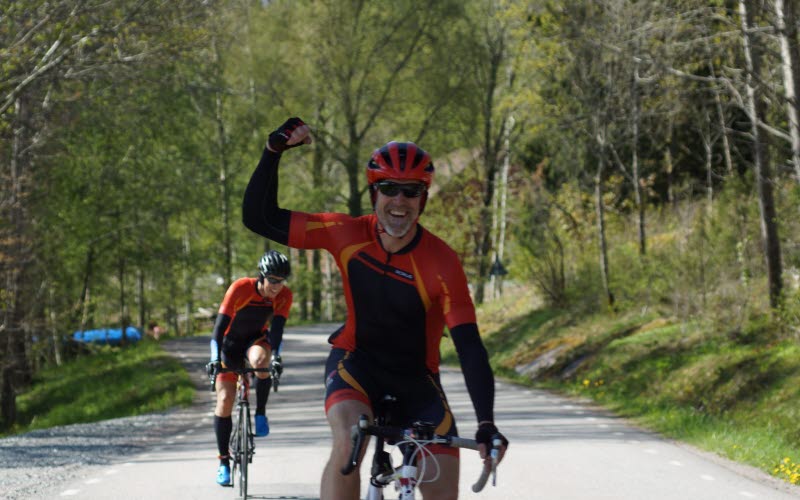 Brudfjällsracet
Bring some friends and bike a lap along a beautiful and hilly path through scenic Dalsland. The race is 111 km and with its 1150 altitude meters a good challenge for most.
The shorter Brudfjällsrundan is a 48 km long exercise and lifetime adventure with our valley-like country roads between Mellerud and Brudfjället. You cycle through the famous aqueduct in Håverud.
More about Brudfjällsracet (Swedish link)
More information
Facebookgroups and pages

Other links