Falbygdsresor

Broddetorp
Adventure and culture in Falbygden
Discover Falbygden on foot, by car or by bus with Falbygdsresor. On the bus you'll sit a little higher and see the beautiful views better while listening to the fascinating history of the area. Together with the local cafés and restaurants, Falbygdsresor provide refreshments and food for your enjoyment during the tour.
Travel on foot or by car
You also have the option of hiking with Falbygdsresor. Book a Culinary Journey and enjoy good food spiced with information about the history of the area and its nature and culture, or a Food and Wine trip where you join a tour on the culture night that is filled with art, good food and drink. If you'd like to see more of the countryside, go on a Môsatur that includes walking, travel by horse and a visit to a baking cabin.
Top tour for cheese-loving birders
See the best sides of Västgötland - come on a guided tour and get to know the local cheeses and the famous cranes. Tasting local delicacies is included in the tour, as well as a visit to the spectacular crane-dance by Hornborgasjön and a cheese buffet at Falbygdens Osteria.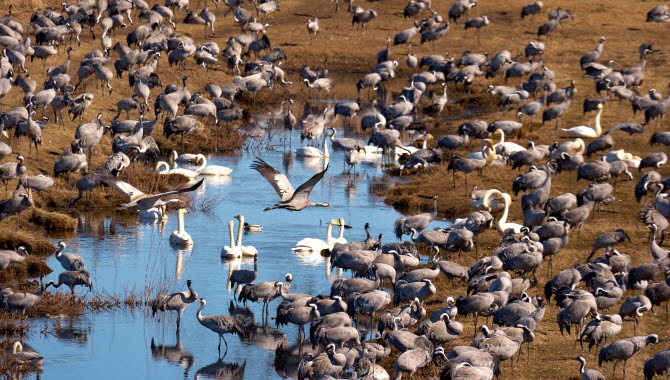 Photographer: Jonas Ingman