Lönern Turism

Åsarp
Great fishing in lovely countryside
Lönern is a popular angling lake with exciting fishing, including pike and pikeperch. Lönern Turism has boats to rent, fishing licences and holiday homes as well as spaces for motorhomes.
Many species of fish in lake Lönern
Lönern Tourism is located on the scenic lake Lönern, known for its fine stocks of pikeperch and pike. Pike fishing is usually best in the spring and autumn, while pikeperch and perch are keen in the summer. There are also places for swimming, a barbecue area and great roads for cycling and hiking.
Lönern is also good for observing birds with species such as sea eagles, ospreys, great bustards and great crested grebes.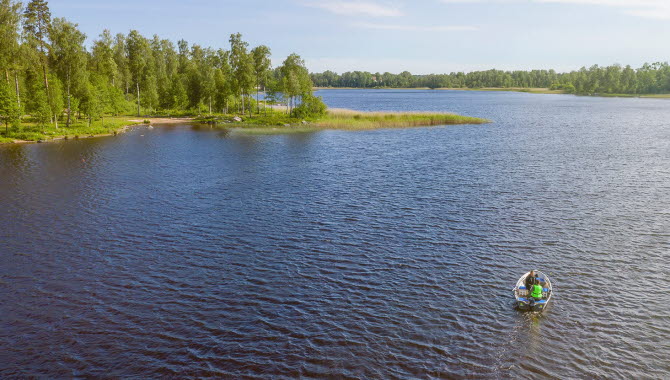 Photographer: Tauna Fridén
Fishing package
Lönern Tourism's fishing package includes accommodation, boat and a fishing licence. The boats, suitable for up to four adults, are aluminium and come equipped with an anchor, rod holders and a separate fuel tank. Fuel is included in the price and life jackets in different sizes can be rented.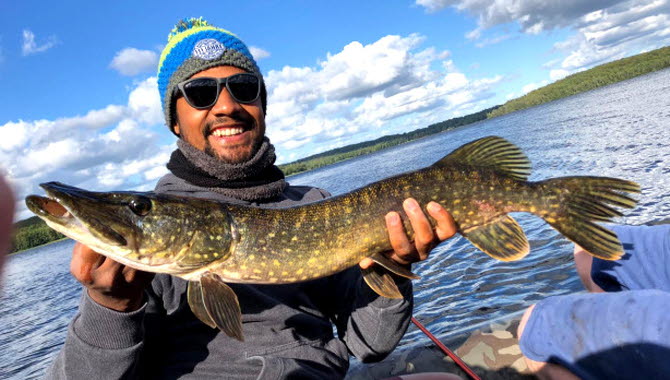 Photographer: Tauna Fridén
Motorhome, caravan or holiday cottages
There are two areas for motorhomes, Udden and Räves. Udden has its own fire pit and a jetty with mooring for rental boats, which are booked separately. Firewood is also for sale.
There is also a rural, spacious house near the lake with 8 beds that are rented out by per night. It has modern equipment, a spacious kitchen, large living room, fireplace, toilet & shower, WiFi and a wide-screen TV.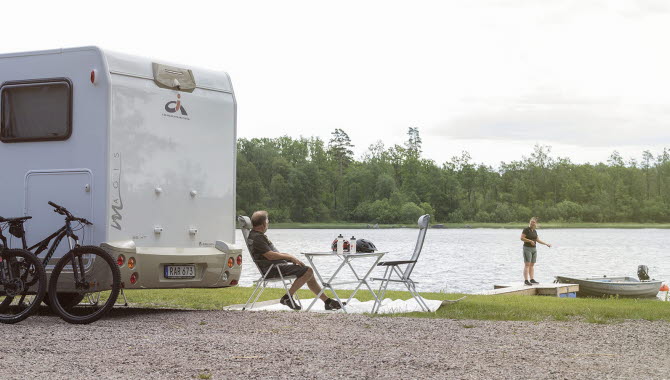 Photographer: Tauna Fridén
Activities and swimming area
There are many activities you can do at Lönern Turism, such as hiking, cycling and swimming. The area has plenty of nice winding roads through the forest landscape. Berries and mushrooms can be picked in the season. There are many wild animals in the area, and with a little luck you will see both moose and deer.
There are many excursions you can make nearby such as Ekehagens Forntidsby Naturum Hornborgasjön, Skara Sommarland and Mösseberg leisure area .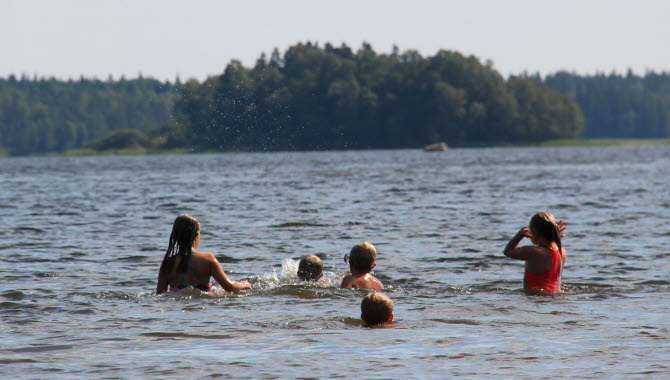 Photographer: Tauna Fridén