Scandic Plaza Borås

Borås
Spacious accommodation in central Borås
Scandic Plaza offers adaptable facilities for meetings and conferences in the city centre, as well as comfortable, spacious hotel rooms. There's a wellness centre at the top of the Plaza Tower where you can keep up your training and relax afterwards in the sauna or sink into the jacuzzi. By then you'll be hungry and the restaurant beckons, with its varied, tempting menu. Take a seat in the bar after dinner for a glass of quality wine.
Close to the city and country
The central location of Scandic Plaza Borås in Borås, West Sweden means it's really convenient to go shopping, eat out and generally enjoy the tourist attractions and night-life. Take the opportunity to visit Borås Zoo, which has both tigers and bears. Discover Borås on foot or by bicycle! You can borrow bicycles and walking poles at the front desk.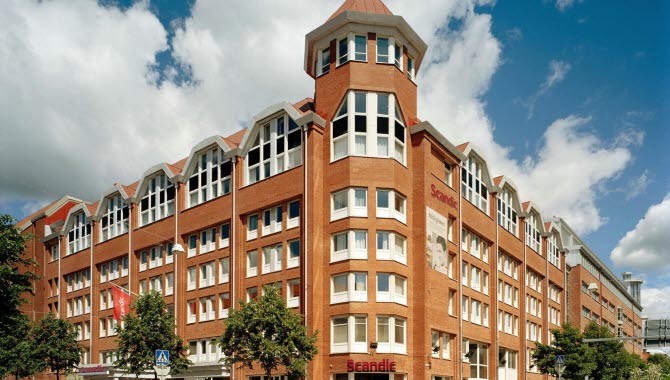 Food and drink for kids and grown-ups
The Scandic Plaza Borås restaurant and bar is on the ground floor. Choose from the à la carte menu or a light meal from the bar menu. There is a really good Jamie Oliver buffet for young kids. If you're hungry outside normal opening hours, a 24-hour shop in the lobby sells light food such as salads, sandwiches, wraps etc.
InfoPoint
Would you like more ideas about what you can find nearby? This hotel is a certified InfoPoint where you can pick up brochures and maps and knowledgeable staff can help with your questions about the area.