Here you can experience fantastic moments. A shared joy - in every way. Visit and discover Herrljunga during days when you want to have a day , weekend or a week off or by prioritizing an extra moment in more everyday life. Welcome to Herrljunga municipality!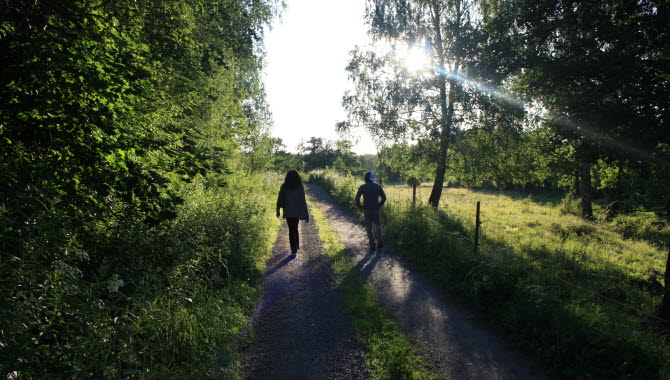 Photographer: Birgitta Saunders
Herrljunga municipality
invites you to..
Rural and urban areas in a lovely mix.
Enjoy beautiful naturescenes, local foodexperiences and trips in lovely countryside surroundings, ideal for hiking and cycling.
Taste local food in cosy resaurants and enjoy swedish fika.
Find shopping, in rural areas as well on the countryside, visit farm shops, galleries, secondhand shops, flea markets and visit creative artists.
Visit fantastic cultural buildings, stunning views and interresting meetings with the locals.
Activities and events - which cover most.
Here you can find great opportunities for hiking along our hiking trails and pilgrim trails.
Lakes and rivers that invite activity for bathing, fishing or canoeing and in wintertime skating and jigging - winterfishing on icy lakes.
Accommodation for longer and shorter stays. Book a night or a week in a hotel or rent a cottage. Bring your tent, caravan or camper and camp near the lake Sämsjön or close to the golfcourse.
Herrljunga is close to all equally brilliant neighboring villages / municipalities - all in common with a variety of excursions and activities.

Search for products offered below!
Welcome to our fantastic countryside!