Naturum Vänerskärgården – Victoriahuset

Lidköping
Play, learn and stay over by Läckö Castle
Naturum Vänerskärgården - Victoriahuset lies about 300 metres from Läckö Castle in Lidköping, West Sweden, and is a great starting point for the Vänerskärgården nature reserve. Before visiting the area, learn more about the animals and plants, the geology and cultural history that have made it what it is today. See, listen and learn.
Visitor centre
The Visitor Center is in naturum Vänerskärgården's open plan layout, and you can get answers to your questions here, book tickets for events and check in when you stay overnight.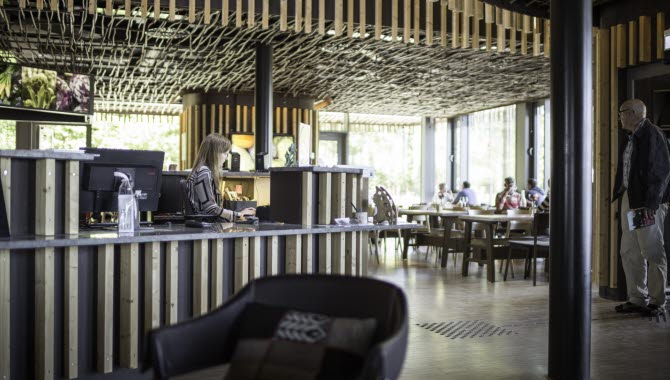 Photographer: Simon Irvine
Stay overnight
Naturum has several hotel rooms if you need accommodation for the night. They are quiet and peaceful, with natural decorations, comfortable beds and beautiful views of the forest, Läckö Castle or the Vänern archipelago, depending on which room you choose. Some of the rooms are a little larger than the others and have a balcony. The building also has conference facilities.