Major events 2020 in Gothenburg and West Sweden
Major Events 2020:
January 24- February 3: Gothenburg International Film Festival, Göteborg
As the leading film festival in the nordic countries, the Gothenburg festival brings films from all over the world to Gothenburg.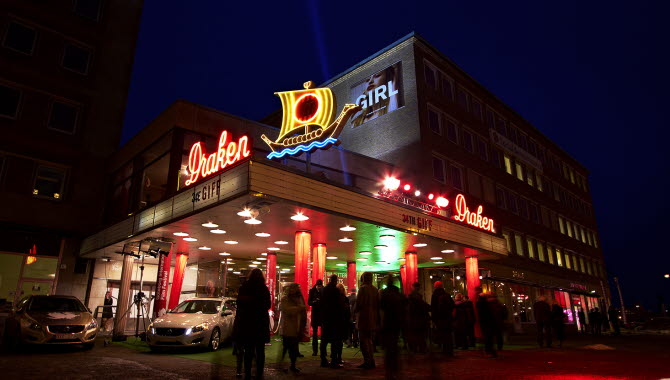 Photographer: Jonas Ingman - M2B AB
February 28 - March 1: Passion for Food Exhibition
Passion for Food Exhibition - Taste the West of Sweden in Gothenburg with the region's best food producers and restaurants. Buy top-quality products and try taster platters.
Photographer: Jonas Ingman - Bruksbild
March - April: Dancing cranes at Lake Hornborga
Witness the arrival of over 10,000 cranes, flying in from Spain to their traditional breeding grounds. The birds perform the famous crane dance at Lake Hornborga – a mix of bowing, hopping and wing-flapping.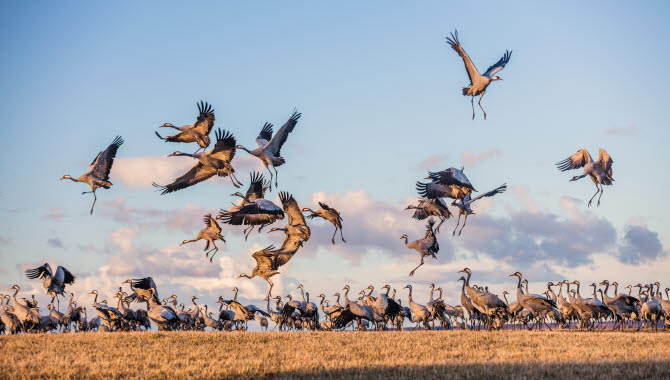 Photographer: Jesper Anhede
February 19-23: Gothenburg Horse Show
Gothenburg Horse Show - annual international event with the Rolex FEI World Cup Jumping in Scandinavium. The Euro Horse Exhibition is held at the Swedish Exhibition and Congress Centre at the same time.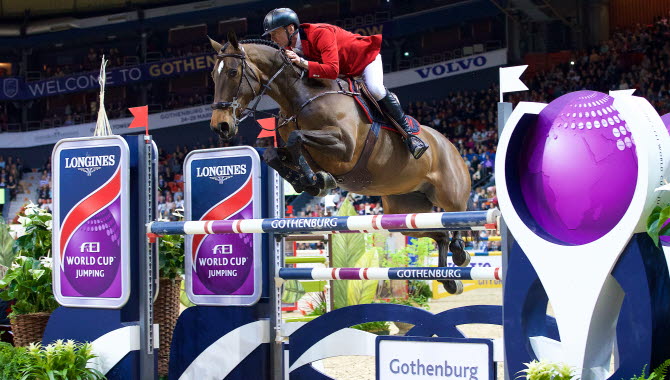 Photographer: Fotograf Claes Jakobsson
End April – Begin Oct: Summer Season at Liseberg
At the end of April, Scandinavia's biggest amusement park opens for the summer season! There is something for everyone at Liseberg, where you'll find the most fun in Scandinavia. Lots of attractions in summer, Halloween and in winter offer thrills, spills and laughter for kids and grown-ups.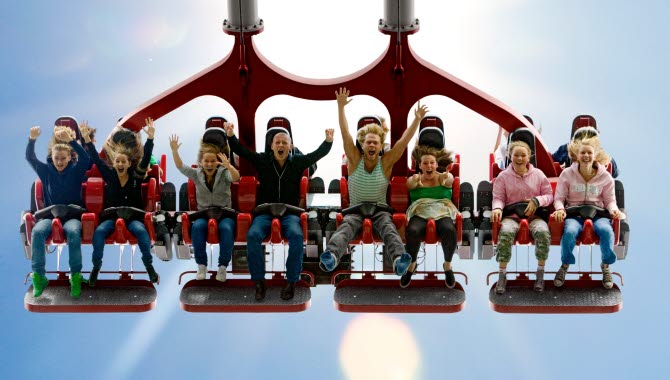 April 21-26: International Science Festival Gothenburg
With hundreds of activities and about 70,000 visits The International Science Festival in Gothenburg is one of Europe's leading popular science events and the only one of its kind in Sweden.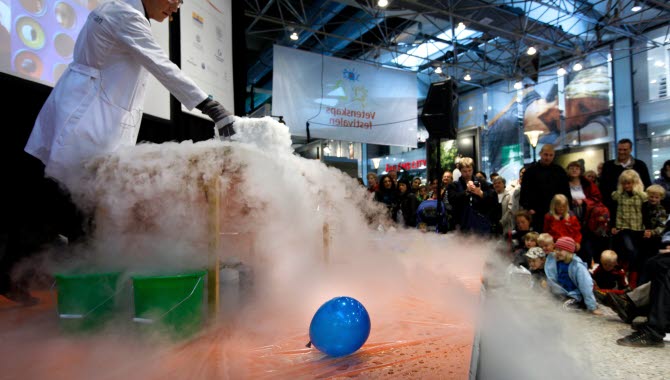 Photographer: Dick Gillberg/Göteborg & Co
Begin April – End October: Vitlycke Museum, Tanumshede
All over the world people have carved and painted on rocks and in caves. Here at Vitlycke museum and Tanum people from the Bronze Age have carved thousands of images into the smooth rocks of the landscape. This pictorial treasure is so rich in content and so distinctive that it is among the world's cultural heritages on the Unesco World Heritage List.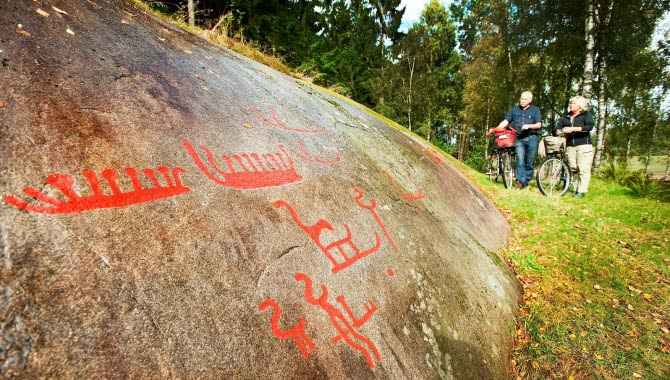 Photographer: Vitlycke museum
May: The Nordic Oyster Opening Championships in Grebbestad
On Saturday 5 May Scandinavia's best oyster openers will be in Grebbestad to compete in the Nordic Oyster Opening Championship. This is where the Nordic elite will open 30 oysters in the shortest possible time and with as little blood spilt as possible, and display them nicely on a platter, all under the critical eyes of the panel of judges. The Grebbestad Open Championship in Oyster Opening will take place on the same day, and the winner of this championship qualifies immediately for a place in the Nordic Championship as well as for the Swedish Championship.
Photographer: Hanna Thorén Karlsson
May 18: Göteborgsvarvet – Half Marathon, Göteborg
Gothenburg is at its prettiest in May, when spring has arrived in earnest. Come and experience the atmosphere in Gothenburg city centre, where 200,000 spectators cheer on the runners and around 50 different musical entertainers line the route along Göteborgsvarvet.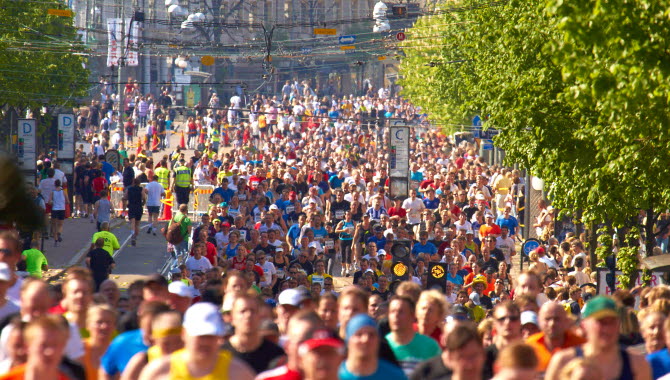 Photographer: Jonas Ingman - M2B AB
June: Skara Sommarland opens for the summer season
Skara Sommarland offers a nerve-racking ride on "Tranan" (the Crane), a unique rollercoaster which has been praised by enthusiasts from all over the world. Also available: adventure pool, rides, cart-racing and more.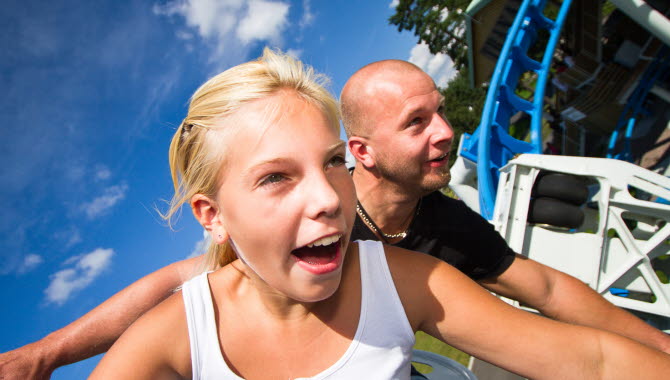 Photographer: Jesper Anhede
June 21: Midsummer
Celebrate midsummer in Gothenburg and West Sweden.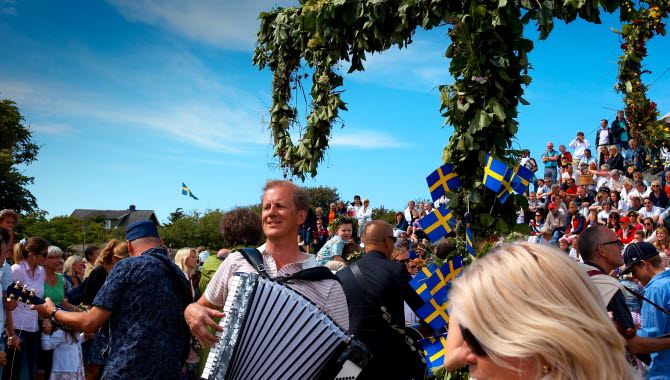 July 25 - 29: Midsummer Match Cup
A new international sailing event where men and women compete on equal terms. There have been major competitions with mixed teams before, but Midsummer Match Cup takes it one step further and introduces a concept where men and women compete on equal terms. It will be the first Match Racing Competition in the world where the rules stipulate that each team should be mixed, with at least two men and two women onboard.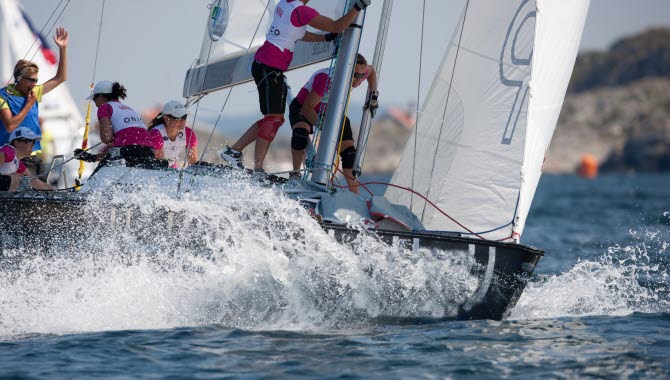 Photographer: Dan Ljungsvik
July 1 - 6: Partille Cup, Partille
During one week every year, nearly 19 000 participants from 50 countries come to participate in the cup. Partille Cup is the world's largest handball tournament for young people.
July: Hova Medieval Week
Hova town centre in July. A small 21st century village is travelling back in time - back to the medieval days. Suddenly the park is full of market stalls, knights in shining armour, witty jesters, and merry musicians skipping down Main Street playing tunes on their flutes. Visitors and local citizens dress up in medieval clothing in order to fit into the atmosphere.
July: Match Cup Sweden, Marstrand
Some 100,000 visitors gather on the cliffs and quaysides of strand to follow the gripping match races which attract competitors from the Olympics, World and European Championships, as well as from America's Cup.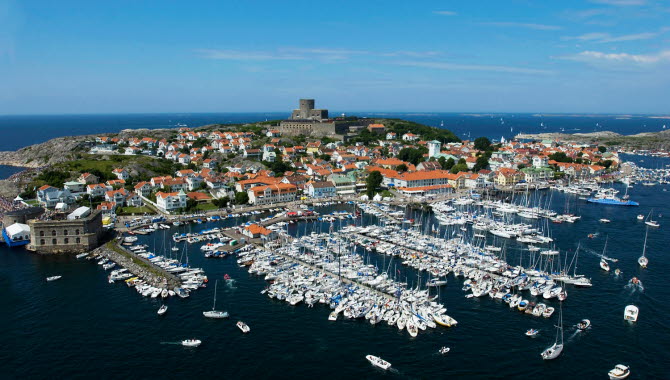 Photographer: Dan Ljungsvik
July 11 - 14: Åmåls Blues Fest, Åmål
Åmåls Blues Fest is a four-day international blues festival which has grown to become of the most popular in Sweden since the start in 1992. Everything is centrally located by the beautiful shore of Lake Vänern.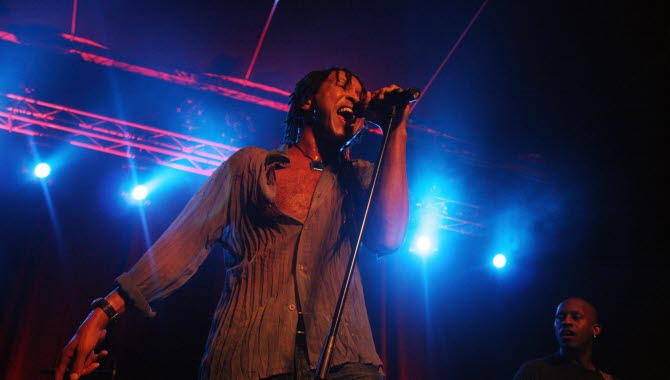 July: Evert Taube Festival, Tanumstrand
Visitors can enjoy their favourite Evert Taube songs in the Bohuslän archipelago. It was on the island of Ängön that the famous Swedish singer/songwriter, Evert Taube, wrote some of his most popular songs in the 1940s. More information - taubespelen@telia.com

July 15 - 21: Gothia Cup, Gothenburg
During one week in July every year over 4,000 matches are played between 1,500 teams from 60 countries from all over the world. Gothia Cup is the world's biggest football tournament for young people.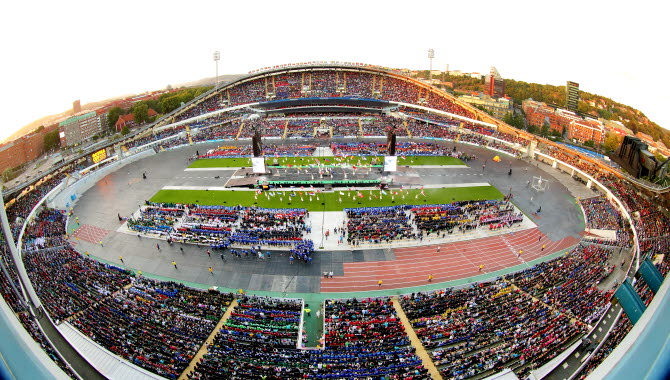 August: Lysekil Women's Match, Lysekil
Lysekil Women's Match is the world's biggest match racing competition for women. In match racing, the crews compete in pairs, in exciting duels that are easy for spectators to understand and follow. Lysekil is the perfect place for match racing, as the sailing action takes place very close to the rocks in the centre of the town.
Photographer: Dan Ljungsvik
August: UCI Women´s WorldTour, Vårgårda
The UCI Women´s Worldtour 2019 includes 23 races, and Vårgårda Cycle Club will once again be arranging two of them. You'll be able to see world class cycle races including a Team Time Trial and a Road Race. Besides cheering on the elite you can get the pedals spinning yourself in the Velofondo endurance race.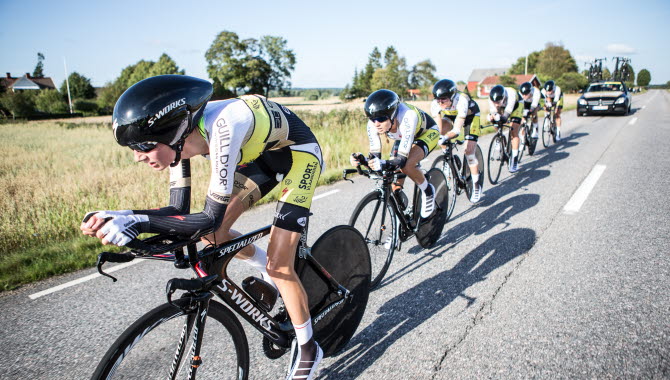 Photographer: Christer Hedberg
August: Way Out West, Gothenburg
The three-day festival - Way Out West - is a must for all music-loving, culturally oriented young minds. The festival take place in Slottskogen city park in Gothenburg.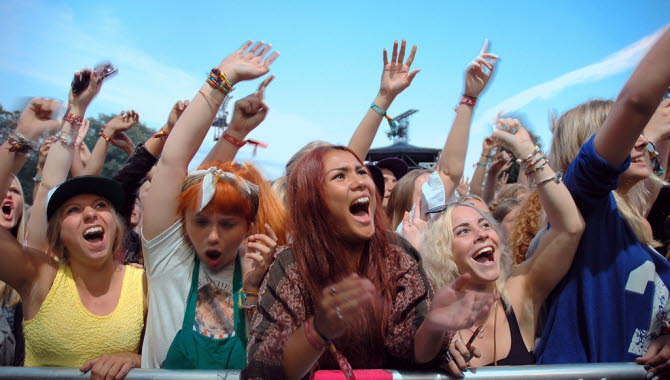 Photographer: Mikael Almse
August 10: Dalsland Canoe Marathon+
The Dalsland Canoe Marathon+ is an annual canoe race set on the sparkling glacial lakes and lush old growth forests of the Dalsland valley. The 55 km race runs through four of these lakes with water pure enough to drink.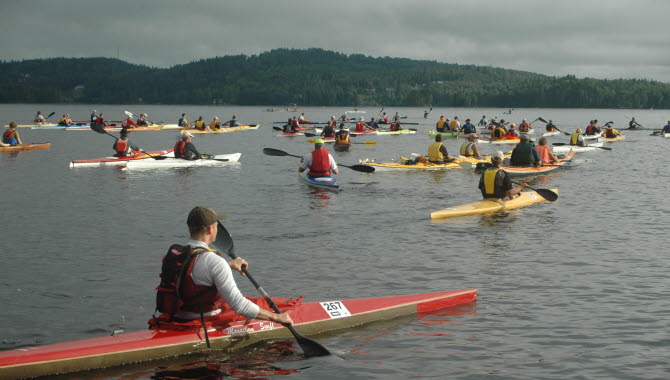 Photographer: Maria Ljungberg
August: Open Shipyards on Orust
Around 150 boats of between 25 and 65 feet are shown in four harbours - Ellös, Kungsviken, Henån and Vindön. Different types of equipment and accessories are on display in Ellös, where about 85 exhibitors showcase their products. Each year, Open Shipyards attracts 20 – 22,000 boating enthusiasts from all over the world here to see what Swedish and international manufacturers have to offer when it comes to big boats and sailing equipment.
August/September: IcebugXperience
IcebugXperience, a one-of-a-kind trail running and hiking race throughout the stunning coastal landscape of Bohuslän, Sweden.
Run or walk a 75-kilometre distance during a course of three days. Experience beautiful trails alongside the ocean, over granite slabs, in deep forests and through picturesque villages. Then eat and sleep like the locals and enjoy good company from all over the world.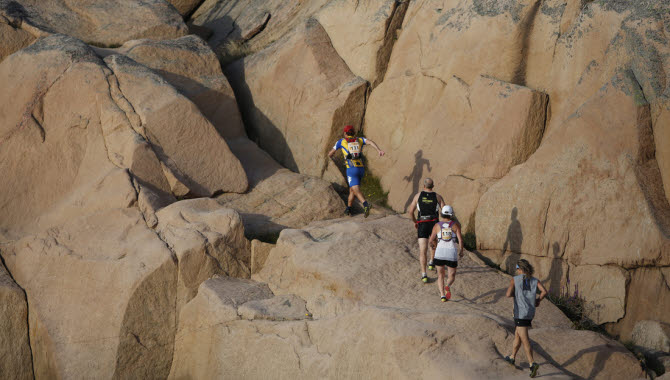 September: Island of Light, Smögen
During Island of Light, the unique rock formations, the famous pier and the narrow streets of Smögen, as well as the skies and the sea will form the backdrop for interactive light art, light installations and light projections of monumental proportions. You will also have the opportunity to enjoy this art experience from guided boat tours on the sea.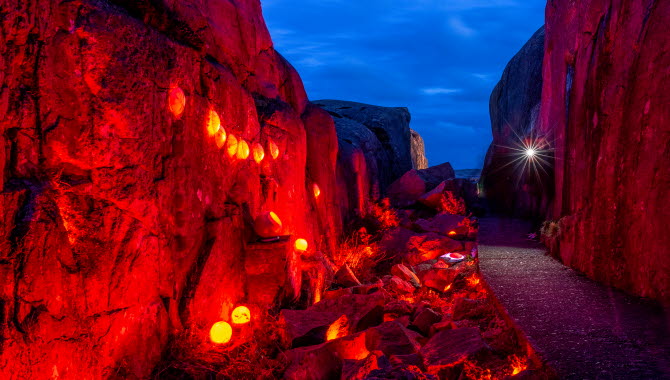 Photographer: Asaf Kliger
September 27 - 30: The Book Show, Gothenburg
The Göteborg Book Fair is the largest cultural event in Scandinavia. Established in 1985, the Book Fair receives around 100,000 visitors every year.
September-November: Lights in Alingsås
Every year, leading illuminators from different parts of the world gather in Alingsås. During a week-long workshop, they work together with students from around 15 countries, to light up an urban area in an exciting way.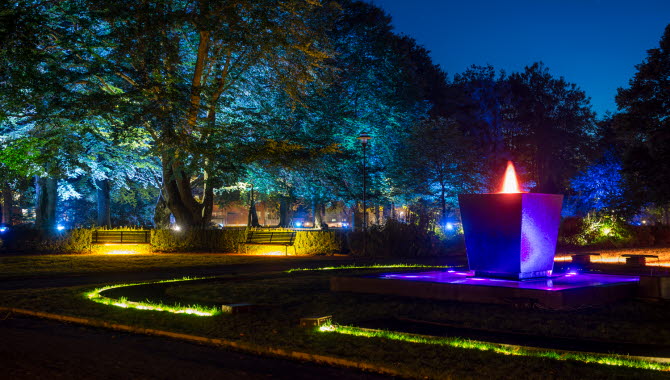 Photographer: Patrik Gunnar Helin
Mid-November - December: A Gothenburg Christmas
Scandinavia's largest Christmas market at the amusement park Liseberg offers innovative, stylish illuminations and rides along the central three-kilometre long Lane of Light.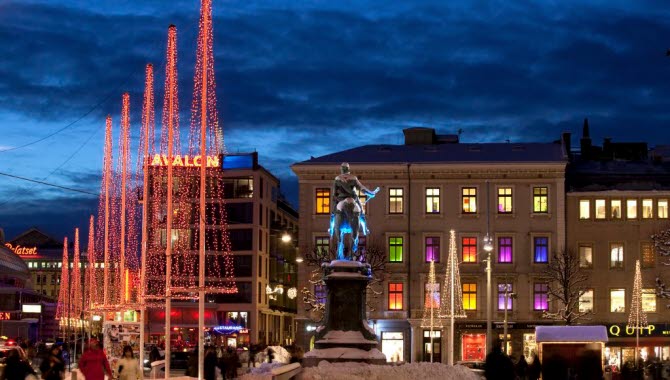 Photographer: Dick Gillberg