STF Lugnåsberget Hostel

Mariestad
Country style accommodation on a charming farm
Your stay at Lugnåsberget Hostel is in a peaceful, rural setting on a charming old smallholding, with beautiful views over Kinnekulle. Get geared up for an active day, with adventures on and around the table mountain of Lugnåsberget.
Newly-built rooms assure comfortable accommodation
All the rooms at STF Lugnåsberget Hostel have their own private shower, toilet, WiFi and a shared veranda. There is also an apartment for larger groups, with two separate bedrooms for a total of 5 people. Both rooms have their own toilet and shower. You have access to two very nice self-catering kitchens, a large veranda and a garden. Order an organic breakfast basket for a great start to the day!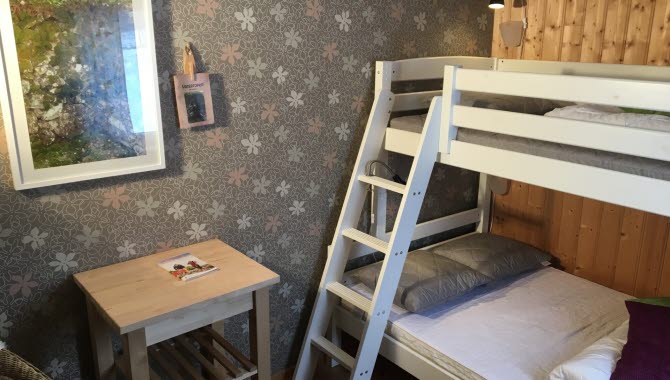 Nature experiences at the Lugnåsberget biosphere reserve
Big experiences in a small format are waiting for you at STF Lugnåsberget Hostel. Choose between swimming, walking, cycling and fishing, all with or without a guide. Discover the forest on two wheels or enjoy the winding gravel roads. Walk in the Lugnåsberget biosphere reserve or along the Stenhuggarstigen over to Kvarnstensgruvan (the millstone mine). Within a radius of 5 kilometres you can spend time in the deep, silent forest or a modern pizzeria, take a quiet dip in a lake and do some fishing.