Gunnebo Slott och Trädgårdar

Mölndal
As close to the 18th century as you can get
Go on a guided tour of the 18th-century stately home, watch the summer theatre or visit Gunnebo Coffee House and Restaurant, which serves meals as well as coffee and cakes using mainly produce from their organic kitchen garden. The house was originally built as a summer residence for the Gothenburg merchant John Hall, and has now become a popular place to visit.
Real history here
Gunnebo House was designed as a total work of art by the Gothenburg city architect, Carl Wilhelm Carlsberg, during the 1780's. Carlsberg designed buildings as whole concepts, including the interior furnishings and gardens. There were over 200 original plans used as the basis for the comprehensive reconstruction projects that have taken place since the 1990s to restore the building and grounds to their original appearance. With the help of the drawings, the original furniture has been found and placed in the house.
Photographer: Anna Hållams

Photographer: Happy Visuals

Photographer: Happy Visuals

Photographer: Happy Visuals
Dine at Gunnebo Coffee House and Restaurant
The kitchen garden, which is certified as organic, is next to Gunnebo Coffee House and Restaurant. Freshly picked herbs and vegetables are taken directly from garden to plate, which can hardly be more local, and the restaurant is certified by A Taste of West Sweden. This certification is reserved for restaurants, producers and farm shops which offer sustainable and genuine west Swedish products and dining, all based on local seasonal produce.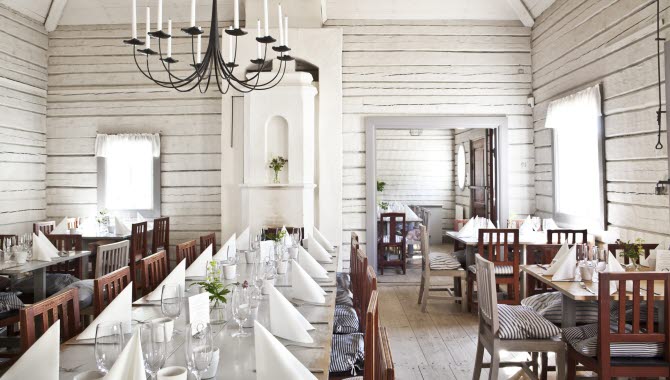 Take a souvenir from Gunnebo House with you
When you have visited the house and gardens, have a look in the Gunnebo shop that sells local high-quality handicraft, unique food products from the house, garden tools and delicacies from the Gunnebo bakery. The shop is open all year round.