Hiking in West Sweden is for everyone
Hiking in West Sweden means getting the best of the woods, the sea and the lakes, all combined with good food and charming places to stay along the way. Discover Bohuslän's fishing communities between shoreline boulders and meadows, enjoy the untamed wilderness of Dalsland, or hike through Västergötland's historical culture landscapes, with dancing cranes and cherry trees in blossom.
In Sweden hiking is strongly associated with hard-core outdoor types, portable stoves and sleeping in tents or behind windbreaks. And of course you can sleep in a tent and go frugal on your hike, but it's just as possible to combine your outing with comfortable lodgings and well-cooked dinners. You can stay in one place and do day trips, or hike from one hotel or hostel to the next. It you want to, you can even have your baggage sent ahead to the next stop, so you don't have to carry all your gear. Things can hardly get more manageable than that.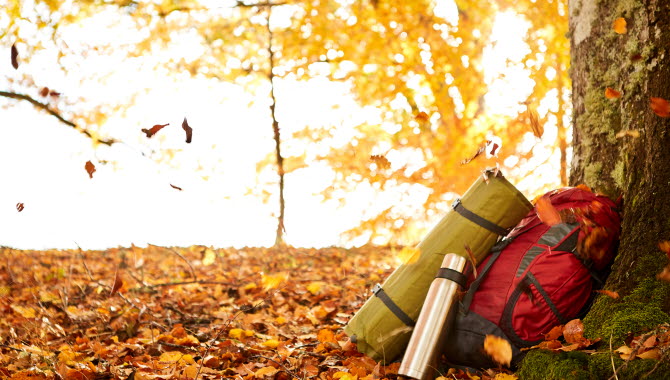 Photographer: Jonas Ingman
Hiking along the coast has never been more convenient
The varied Kuststigen and Soteleden trails are perfect for the easy-going hiker who wants to experience the archipelago. Occasionally you'll inhale the sweet scent of the towering pines, occasionally you'll hear the squawking of some seagulls feasting on mussels atop red granite cliffs by the sea. The power of the mighty inland ice can be traced in the form of moraines, polished rock faces and glacial striations in the landscape. Here and there you come across pretty medieval churches, fortifications, manors and ancient remains among heaths and pastures.
Choose between short walks and daily stages of up to 20 km or more. If you want to, you can have your baggage transported to the next overnight stop. Check in to a cosy B&B, a hotel with a spa, or spend the night in a lighthouse keeper's cabin with a guaranteed sea view. And tuck into world-class fresh fish and shellfish for dinner in of the many pleasant fishing communities. That is one luxury you should absolutely treat yourself to when in Bohuslän.
Hike on an island
If you really want to drink in the tangy scent of the sea, we recommend a hiking trip to an island in the archipelago, with a choice of circuit routes or shorter hikes.
On the Koster Islands off Strömstad you'll experience everything from heaths and extensive shingle beaches to broadleaf woods, flower-studded shoreline meadows and swimming spots. Combine your hiking with snorkelling, guided kayak tours and fishing for shellfish in Sweden's most species-rich marine environment. Or make your way to Dyrön island and hike among mouflon sheep, ravines and a strikingly varied flora.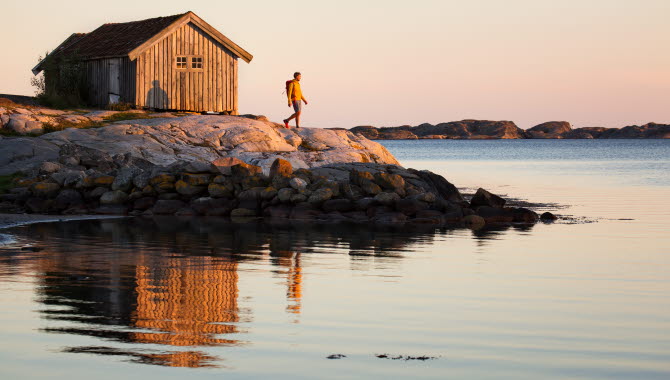 Photographer: Roger Borgelid
The summer idyll of Marstrand, one hour north of Gothenburg, can also offer hiking with the option of luxurious overnight stays and great food. Stop for a dip at the nudist swimming cliff, pass through the Smugglarrännan ravine and enjoy the rare red water lilies in Näckrosdammen. Spending a while out by the Skallen lighthouse, watching the Skagerrak and Kattegatt seas meet, is a magical experience.
You can also do "The world's most sweat-inducing art round" on Tjörn. Set out from Akvarellmuseet (the Nordic Watercolour Museum) in Skärhamn and follow the meandering paths through wind-twisted pine forests to the blessed land of shoreline meadows. There you can reward yourself with a visit to Skulptur i Pilane, one of Europe's most beautiful sculpture parks.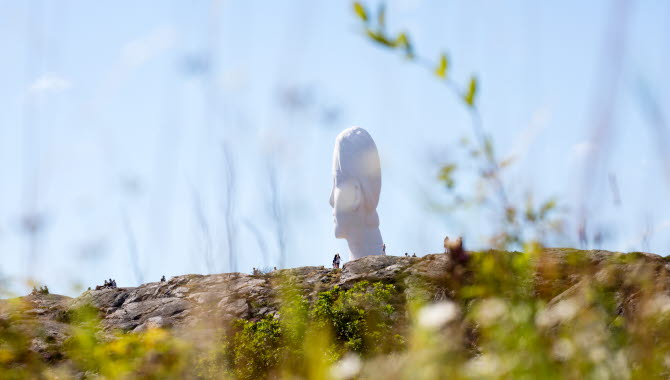 Photographer: Roger Borgelid
Explore the wilderness with a tent and a portable stove
It's all very well to have your bags sent ahead to the next hotel and indulge in gourmet meals, but some of us would rather hike in the traditional manner, carrying a tent and provisions in order to experience nature at its most natural. If that's your cup of tea, the Bohusleden trail is perfect for you. It offers varied walking – across hilly terrain, past woodland ponds and through cultural landscapes – with plenty of windbreaks and picnic areas where you can pitch your tent for the night. If you're looking for real primeval forests, we recommend the sections that run through the Svartedalen nature and recreation area, one of the largest uninterrupted areas of coniferous woodland in West Sweden. The area's nature is gnarled and redolent of mystical deep woods, which makes it easy to fall into that desirably meditative state of mind that hiking can induce.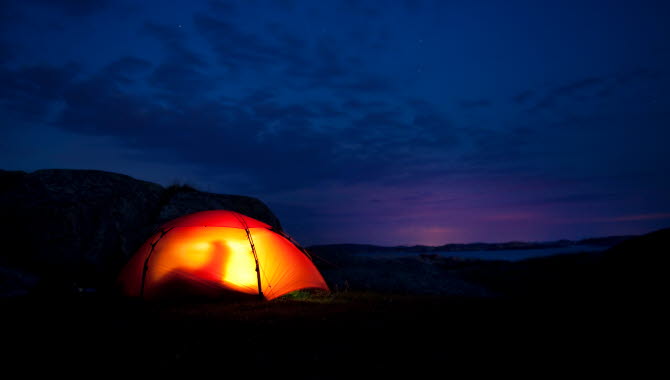 Photographer: Roger Borgelid
Find peace as a pilgrim
Hiking as a pilgrim is an old tradition that exists all over the world, offering new experiences, physical exercise and time to reflect and relax. Why not try it?
In the area around Skara and Falköping you can hike along classic pilgrim trails which have been used by people since time immemorial. Along the way there's plenty to discover, including one of Europe's most important lakes for bird life, Lake Hornborga, which each year plays host to thousands of dancing cranes. The historic ruins of Varnhem Abbey and Gudhem Abbey are also worthwhile stops along the way. On a hill behind Varnhem Abbey is Kata Gård, the ruins of one of Sweden's oldest churches.
Photographer: Mårten Bergkvist
Hiking along pilgrim trails in Dalsland means venturing into vast wilderness areas, with woods of mixed types and many small lakes. The trail passes many features of historical interest, from dry-stone walls and buildings with suspended foundations to several beautiful 13th-century churches. In Upperud you can stop by the Dalsland Canal and eat well while watching, in the summer, the canal boats passing through the locks.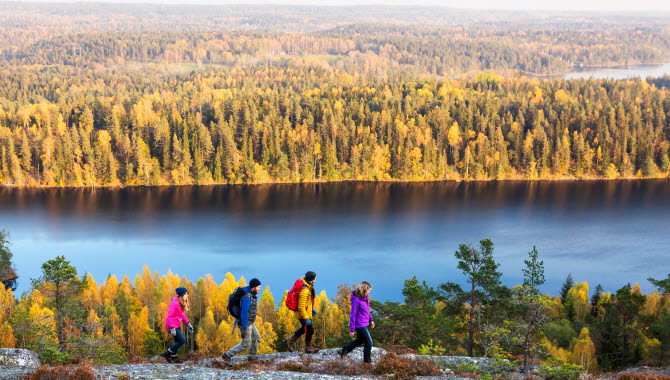 Photographer: Roger Borgelid
The freedom to roam – taken for granted in Sweden; unique in the world
The freedom to roam means that everyone has access to nature in Sweden, but it also demands great responsibility in return. The fundamental principle is that you can walk almost anywhere that isn't a private garden or grounds, but you must not disturb or destroy anything. You are allowed to pick mushrooms and berries, pitch a tent for one night and light a campfire – but remember not to leave any traces. Learn more about your rights and obligations by reading here.
Nature is waiting for you
Now that you've read until here it's high time you started planning your next hike – so what are you waiting for? Take your family, friends, your partner – or set off on your own to explore West Sweden's enchanting nature.