Hyssnaleden - Pleasant walking in Sjuhäradsbygden
Hyssnaleden is the footpath that takes you through Marks municipality, in the southern parts of West Sweden. It is around 40 kilometres long and takes you past the giant's kettles in Ansered and the majestic beech woods in the beautiful nature reserve of Stomsås.
Two-day walk
Hyssnaleden goes through beautiful, varied and in parts hilly terrain, with cultivated landscapes as well as lush wooded areas. The footpath is marked with yellow dots on trees or yellow poles, which are most clearly visible if you walk counter-clockwise. The whole path takes about two days to walk and brings you back to the starting point. Of course, there is no need to walk the entire path in one go – shorten it or create your own loops using some of the small roads in the area. One suggestion for a one-day hike is to walk around Lilla Hålsjön or Hyssnaleden passing through Lockö. Both of these loops are just over 10 kilometres long. It's easiest to start the walk at the old church in Hyssna, where it's also possible to park your car, unless you choose to use public transport. The village of Hyssna can be reached by bus in about an hour from either Gothenburg or Borås.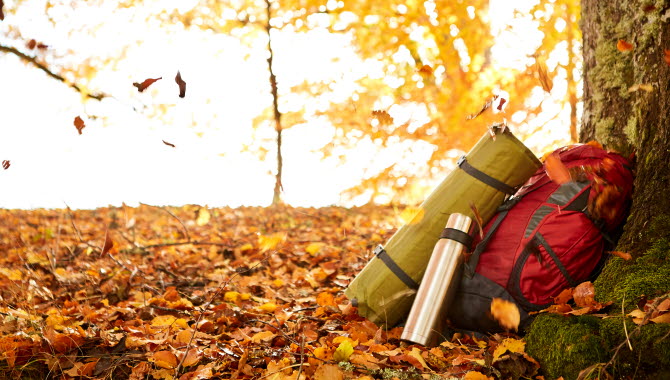 Photographer: Jonas Ingman

Discover Sjuhäradsbygden
There is lots to see and experience along Hyssnaleden in terms of natural formations and cultural remains. Examples include the 12th century church in Hyssna, the beautiful beech woods in Stomsås, the ancient cave called Torkels gömma and the fascinating giant's cauldrons in Ansered. Enjoy the beautiful panoramas from some of these fine viewpoints: Torberg in Bokskogen, Liagärdesberget, Hökås, Gropabergen by Uttermossen, Torshall and Sjögaråsen by Lilla Hålsjön.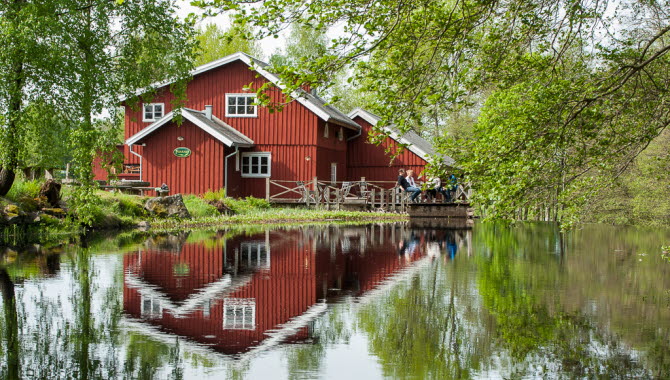 Photographer: Gert Olsson

Services along the footpath
You'll find many places with tables and benches along the path where you can take a well-deserved rest. There are camping places, barbecues, waste bins and toilets in Hökås and by Stora Hålsjön. Hökås also has wind shelters where you can rest for a while or sleep overnight. The popular swimming area by Lilla Hålsjön is a great place to take a refreshing dip, but you can swim in the other lakes you pass too. If you're looking for more comforts and would like some delicious organic food, a visit to Kvarnen in Hyssna is recommended.