Two hours in the centre of Skövde
Are you visiting Skövde? Do you have a couple of spare hours? Maybe you're changing trains and have a while to wait? Whatever the case, there's always something to discover in Skövde. Here are some suggestions for things to do in the centre of Skövde.
SHOP
Skövde's city centre is just a couple of minutes' walk from the train and bus station. Follow Hertig Johans Gata to the newly renovated Hertig Johans Torg – the main square, and an important meeting place for locals. From here, it's easy to find your way around the city centre. You'll find a wide range of shops, including unique boutiques and well-known chains. Many of these shops are located in Skövde's most central shopping centre, Commerce.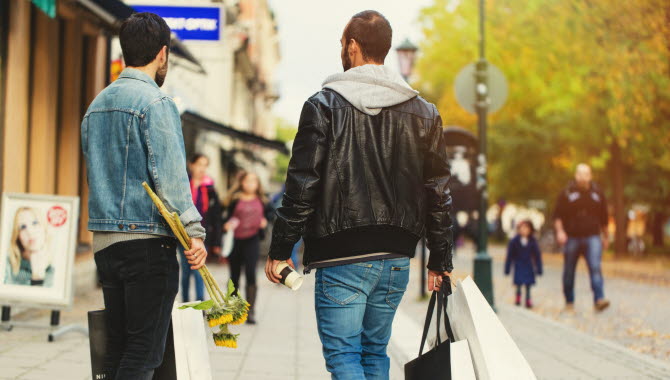 BRING YOUR APPETITE AND GET A TASTE OF SKÖVDE
Discover Skövde's cafés, restaurants and bars. There's something for every palate, with food prepared with love and a focus on local ingredients. Of course, there are also dishes from around the world – from traditional Swedish fare to exotic Asian flavours.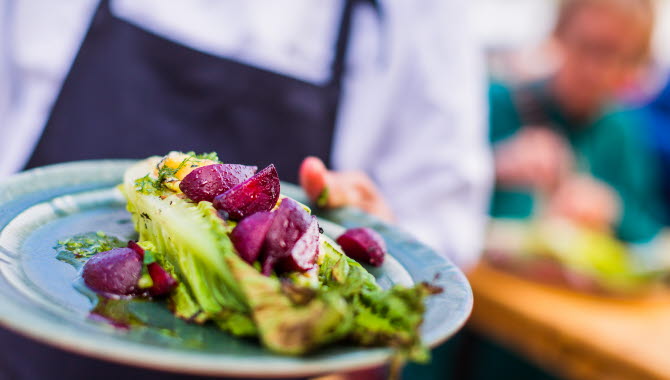 Photographer: Jesper Anhede
A CULTURAL JOURNEY
Opposite the train and bus station is Skövde Cultural Centre, which houses a theatre, an art museum and the city library. Head up to the second floor to find out about the art museum's current exhibitions. You'll also find the art lab here, where you can create your own works of art. Entry is always free. Do you need a bit of peace and quiet? Unwind with a newspaper or a good book on one of the library's comfortable sofas.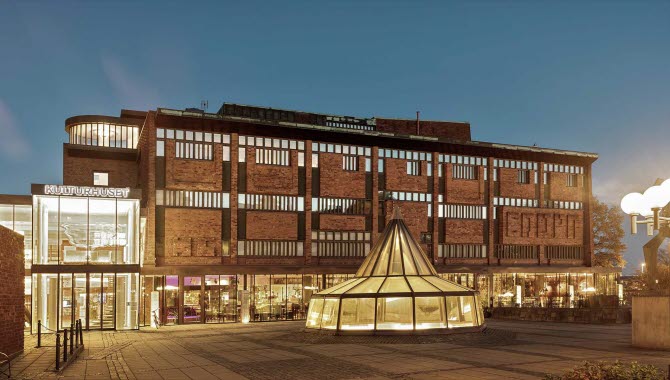 Photographer: Tobias Andersson
MAKING LEARNING FUN
At Balthazar Science Center, visitors can learn about science, maths and technology by using various interactive stations, conducting experiments and exploring their creativity in many different ways. All ages will enjoy learning here! The centre is just a couple of minutes' walk from the train and bus station.
Photographer: Sebastian Bularca
Wander among beech trees and lofty pines, and discover open spaces in the beautiful Boulogner Forest. The forest was designated Skövde's city park in 1875, and is now the city's largest woodland. Boulogner Forest can be found immediately behind the train and bus station and the University of Skövde. During the summer months, you can swim here in the man-made Boulogner Lake.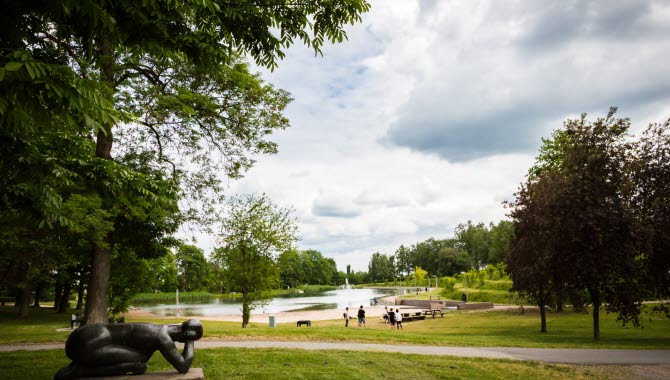 Photographer: Mårten Bergkvist
Do you have a spare 30 minutes? Use your phone to take a self-guided tour. Thanks to the Skövde Streetmuseum app, you can follow fascinating historic tours of central Skövde, featuring everything from artistic and architectural treasures to Skövde through the ages! Which tour will you choose?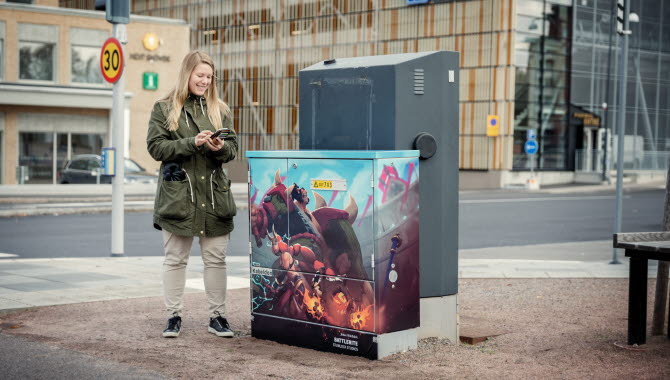 Photographer: Tobias Andersson
Welcome to Skövde!