Åstols Rökeri (Åstols Smokery)

Åstol
Music and food in the middle of the sea
Åstols Rökeri (Åstols Smokery) is a fish restaurant with its own smokery and a small shop. Welcome to enjoy the seafood buffet, lobster evenings and day conferences with a difference, as well as art exhibitions and a delicious Christmas buffet. Join our guided hikes and experience this beautiful, picturesque island.
With a taste of the Bohus County
On this unique skerry island you will find the restaurant Åstols Rökeri which is recommended by the leading restaurant guide in the Nordic countries - White Guide. The restaurant is booming with activity from April to September, and during Advent a table is laid for an appetising, typically Swedish Christmas buffet – julbord. In a relaxed and rustic atmosphere you can enjoy here the specialties of the house: delicate, lightly smoked Swedish shrimps with aioli, Gullan's fish soup, a dish called Ljugarbänken with Jeanette's honey smoked salmon, as well as Swedish pickled herring plate. All foods with the natural salt from the sea.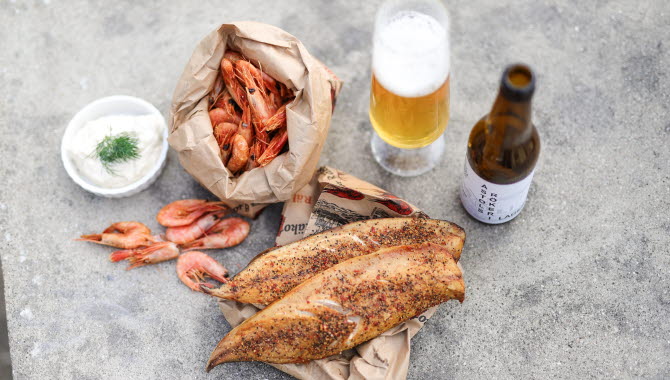 Photographer: Charlotte Berg
Music afternoons and guided hiking tours
In summertime, the hotel's musicians gather in the afternoons at the very end of the northern pier in Åstol's harbour approach, giving expressive performances, where music lovers can enjoy live music. The hotel also organises day conferences and various other events. For example, you can book a guided hiking tour.
Come and enjoy the familiar atmosphere and classic hospitality of Åstols Rökeri – in the middle of the sea!
Photographer: Jonas Ingman