Karingo Oyster

Käringön/Orust
Oysters, champagne and a hot tub on the pier
Soak up the luxury of fresh oysters, chilled champagne, a hot tub and a wonderful view of the Måseskär lighthouse in the archipelago. Swedish delicacies taste best at Karingo!
Swedish oysters and chilled champagne
Karingo is a classic, red-painted archipelago cottage right next to the sea, a temple of taste on Käringön, between Tjörn and Orust. You'll be given a passionate presentation on the excellence of oysters in general and why Swedish oysters in particular are the best. Oyster connoisseurs believe that the taste of a good oyster is like being kissed by the sea!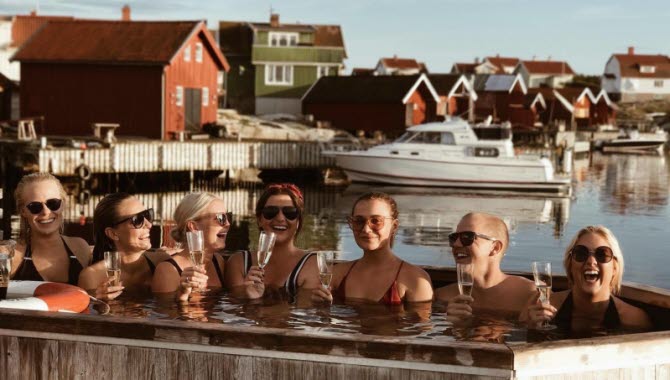 Epicurean oyster package
Karingo has several delicious packages to choose from. A hot spa, first-class Swedish oysters and chilled champagne are waiting for you on the pier! Enjoy an espresso, a cognac and a little truffle.
You can book the whole of Karingo for yourself when the oysters are at their best between March and June, then between August and December.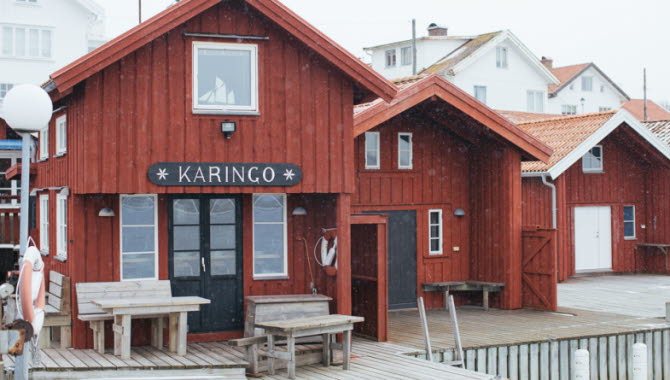 Photographer: FOTOGRAF JOSEFINE BERGQVIST
Fishing trip followed by freshly cooked lobster
From September to November the Karingo bar serves freshly cooked lobster with Grandma Märta's butler sauce, home-baked bread and two glasses of champagne. You can also go out lobster fishing and prepare the catch yourself when you return to the pier, which is an experience you'll recall long after you leave Käringön.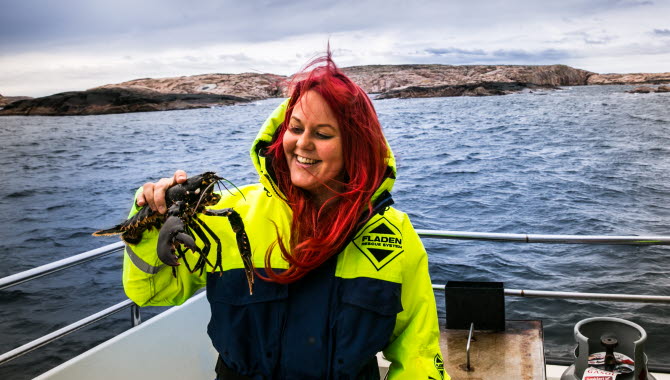 Photographer: Madeleine Landley
The Swedish oyster, "Ostrea edulis"
Our Swedish oyster, "Ostrea edulis" from Bohuslän, is considered to be one of the best in the world with the right amount of saltiness combined with high mineral tones. Like being kissed by the sea! Karingo staff pick the oysters themselves and store them in nets under the pier. You can't get oysters fresher than that! Click here for directions to Karingo.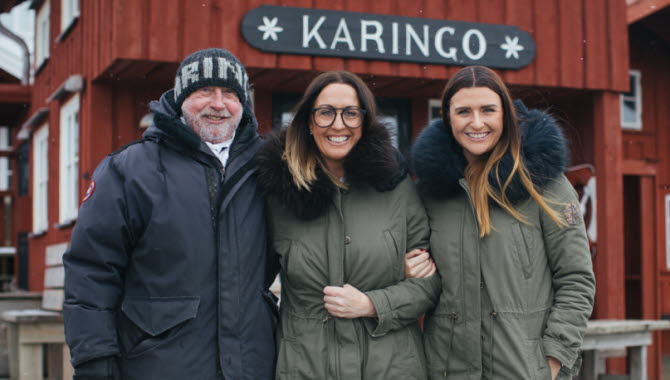 Photographer: FOTOGRAF JOSEFINE BERGQVIST