See and do at Käringön and Gullholmen
Hike along wonderful island trails on Gullholmen and Härmanö, or visit the small local shops of Käringön.
Hermanö hiking trails
Härmanö is one of the larger nature reserves in Bohuslän and has a rich nature and several hiking trails. At Hermanö hiking trails, hiking is offered for both the exerciser and the experienced hiker. For those who like the challenge, you aim at Härmanö head and its spectacular views.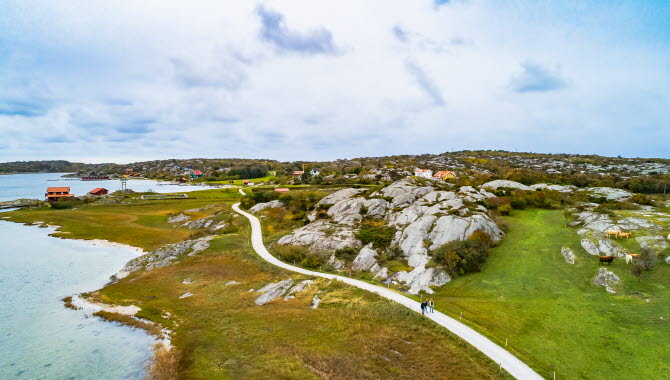 Photographer: Amplifyphoto/ Markus Holm
Walk and feel the calm of Käringön
The car-free island, Käringön, far out in the Bohuslän archipelago, is certainly a place that provides its visitors with a calm sea and memorable experiences. Walking through the narrow alleys is like taking a walk back in time. Where the dense settlements cease, instead the nature expanses you with its barren rocky hills and small paths leading out to bathing bays and viewpoints. A walk on the cliffs one day in September makes good for the soul. The local guide Gunnar will show you the special places with exciting history. Take the opportunity to have a cup of coffee at Skafferiet, or shop interiors and clothes in the shops in the harbor, Emma Malena, Shyness Interior and Skeppshandeln.
Here you will find more about Käringön www.destinationkäringön.se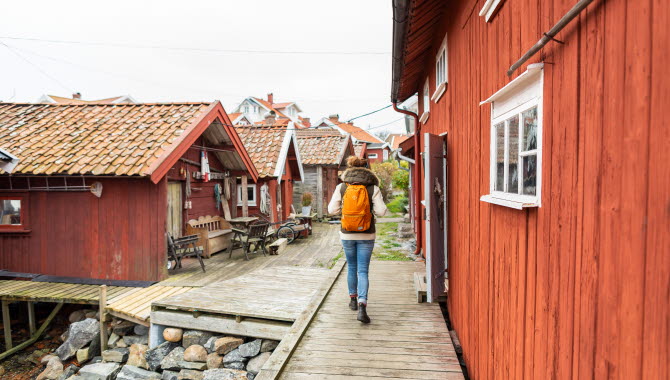 Photographer: Amplifyphoto/ Markus Holm
Experiences on the sea
Regardless of the season, Käringön & Gullholmen is a place for experiences and new discoveries. Take a sauna in the cold autumn evening at Gullholmsbaden or Käringöns Logi & Bastu. Join the lobster fishing, seal safari or visit Måseskär's lighthouse. At Lotshotellet on Käringön you can enjoy the sauna, take a dip from the hotel's own bathing jetty or follow a trip out to sea with the hotel's boat or kayak.
Karingo, The Oyster Bar at Käringön offers a unique experience with hot tub on the pier and pin-fresh oysters and champagne.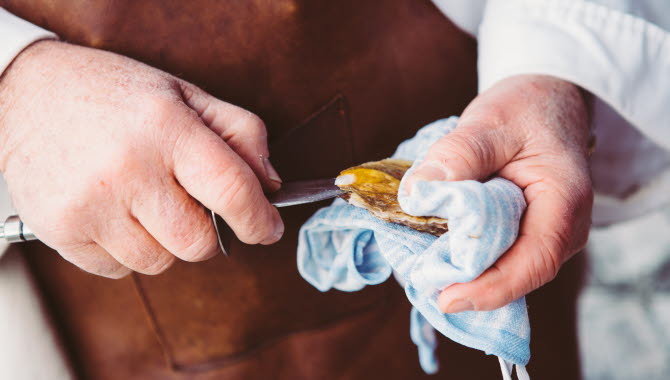 Photographer: Katja Ragnstam