When choosing Strömstad you pick an amazing destination for an interesting and memorable visit. This coastal town offers a breathtaking archipelago, great recreation, shopping, and an exciting mixture of natural scenery.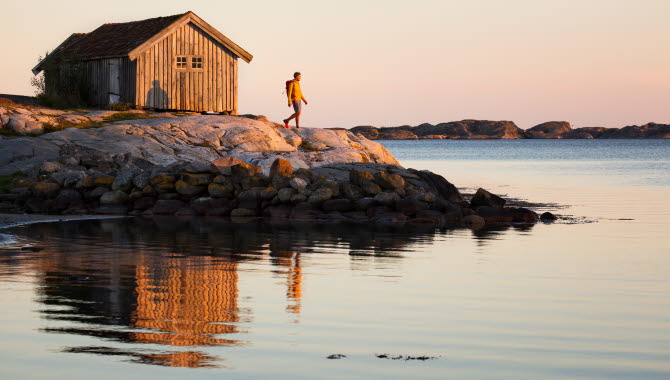 Photographer: Roger Borgelid
Nature & Outdoor
The sea west of Strömstad contains hundreds of islands and rocks. Here, you'll find granite grey islands, the salty sea and the unusual Koster Islands with the Kosterhavet National Park, Sweden's first marine park, The park offers you unique sites to explore and a range of popular activities. You can see hundreds of granite islands and islets on the sea's surface, and beneath discover rare and exceptional fauna. Notable also are the two most western lighthouses in Sweden, Ursholmen. Virgin nature converges with permanent living residents in the Koster islands.
Opportunities for adventure are numerous in this exceptional environment: hiking and biking
You can take a ferry or go on one of the many events organized during the summer. seal safaris, fishing trips and boat trips are arranged from north harbour in central Strömstad.
Photographer: Åsa Massleberg

Photographer: Åsa Massleberg

Photographer: Anders Tysklind
Sun & Swimming
Strömstad is the Swedish west coast at its best. Smooth granite cliffs and lovely sandy beaches, surrounded by the glittering Kosterhavet sea. Its location by the coast, sheltered by the Norwegian mountain range, gives the best possible conditions for wonderful sunbathing and swimming. From Strömstad's harbour you can travel by boat to many of the islands and beaches, all with their own special history and landscape. If you fancy a dip in the town centre, you can visit the open-air swimming baths, with diving tower, saltwater pool and a sun-deck facing the open sea.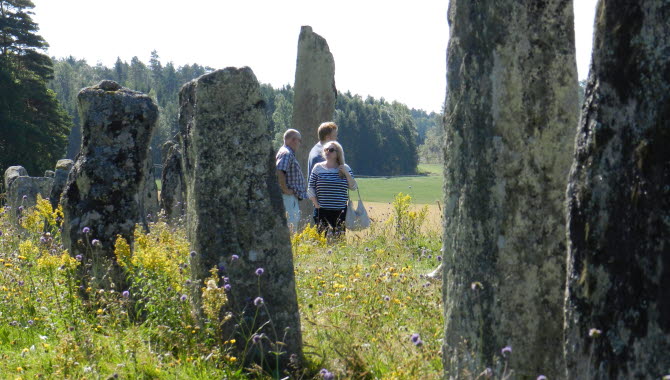 Photographer: Alisia Ring
Sights & Attractions
Strömstad was awarded its town charter in the mid-1600s, and soon made a name for itself as an important shipping town. Within walking distance of Strömstad town centre you will find well preserved buildings, fantastic settings and lovely walks. The Town Hall is Strömstad´s most magnificent building. Do not miss Strömstad Museum, contemporary art at Art Hall Lokstallet and the old quarter, Bukten. Other sights we recommend is the Stone Ship at Blomsholm, Alaska, a stone and flower garden and one of the oldest churches in Bohuslän, Skee Church.
Fun for children
Strömstad offers lots of fun activities for children of all ages. Our location by the sea offers exciting experiences in itself. Boat trips, crab fishing, snorkeling and dips in the ocean are popular pastimes. Popular local attractions for the entire family are EkoPark, Tjärnö Aquarium and naturum Kosterhavet on South Koster, where you can learn more about the environment and about life under the surface.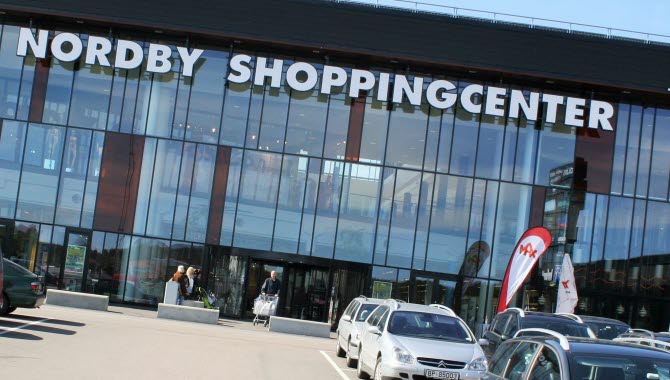 Photographer: Nordby Shoppingcenter
Shopping
Shopping is a popular activity both with visitors and residents, Strömstad has a lot more to offer in the way of shopping than most other towns of a similar size. The town contains a wide spectrum of stores, boutiques and shops with local and handmade crafts. Strömstad has one of the largest commercial destinations in Sweden, including Nordby Shopping Center located close to Norway.