Pensionat Ekenäs Koster

Sydkoster
Accommodation in classic archipelago hotel
The genuine, classic archipelago guest house called Ekenäs Koster is situated in the middle of the Kosterhavet National Park on the island of Sydkoster. The guest house is set in lush vegetation next to the outer islands of Kosterfjorden. It has become a centre for local events as well as archipelago activities. Enjoy delicious food in the evening in the Ekenäs dining room or outdoors on Terrassen during the summer.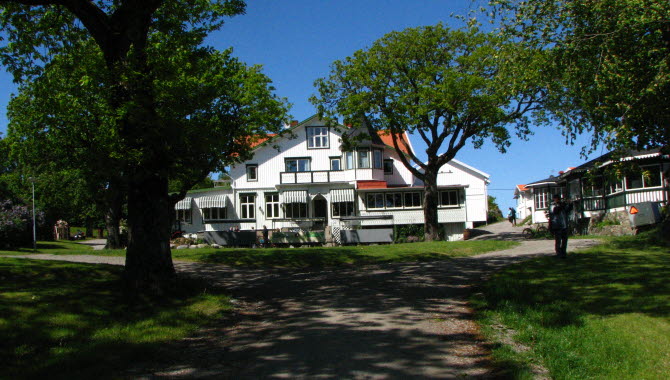 Great food from the sea
The dining room at Ekenäs Koster is the very heart of the hotel, in the main building. It was named after the original owner, Alma Ekner. Stay inside here when the weather outside gets too cold or stormy, and enjoy your food in the warmth. The autumn is the time to enjoy West Sweden's best seafood. Lobster, crab, Norway lobster and shrimp are made into delicious dishes. Everything is packed and ready to be enjoyed for your convenience. During the summer the hotel's outdoor restaurant, Terrassen, is filled with music and arrangements.