Autumn highlights in West Sweden
Read about the editors' top picks for this autumn. Below is a list of different activities, specially selected to leave you with a nice warm feeling inside.
Experience the countryside at its most beautiful
Visiting the wilderness of Dalsland, the unique archipelago of Bohuslän or the beautiful plains and forests of Västergötland, during the autumn when the leaves change colour and the air is cool and crisp, is an experience you don't want to miss. September is a fantastic month for kayaking. There are very few boats in the archipelago, the days aren't too chilly and as you glide through the landscape, you feel a profound tranquillity. Or if you would rather experience West Sweden on land, we recommend walking or cycling. Pack your picnic basket and head out at your own pace, experiencing new things along the way.
Photographer: Roger Borgelid

Photographer: Jonas Ingman

Photographer: Roger Borgelid

Photographer: Roger Borgelid

Photographer: Roger Borgelid

Photographer: Roger Borgelid

Photographer: Roger Borgelid
Events with a special touch
There's a lot of great stuff happening in West Sweden this autumn. Below are a few of our favourites.
Island of Light, 12–15 September
During the Island of Light, Smögen's undulating granite shoreline, its narrow streets, the waterfront boardwalk, the ocean and the sky will be the arena and the background for monumental light projections, interactive works of light art, and first-class light installations. The atmosphere will be magic, and you will be right in the middle of it. And a tip: experience the art from a guided tour.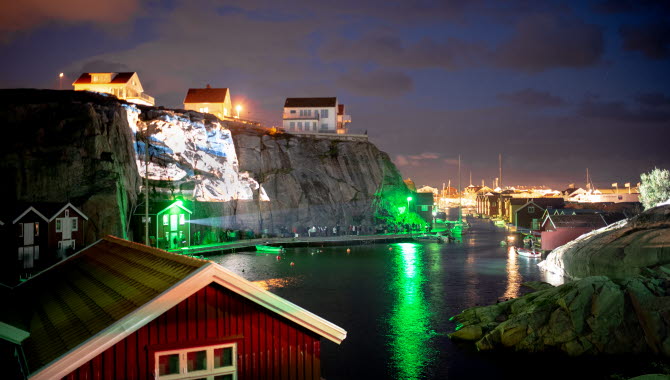 Photographer: Asaf Kliger
Lights in Alingsås, 28 September– 4 November
Some 80,000 people visit Lights in Alingsås every year. Along a route through the town, you'll experience stunning light architecture that's absolutely world class. And a tip: Behind every light installation is a story. Book a guided tour, to learn more about the light team behind the works, and their interpretation of this year's theme, Energy. A guided tour takes about 90 minutes.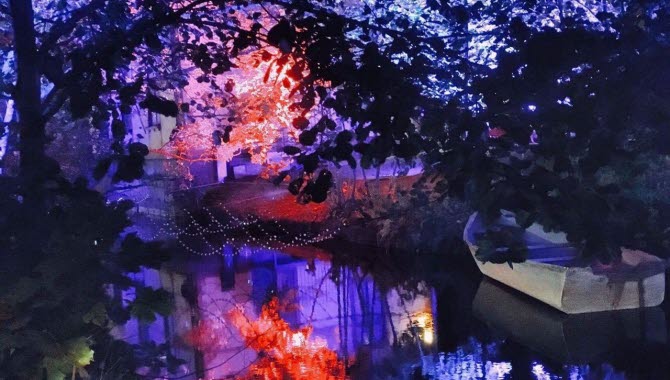 Photographer: Hanna Ahlström
Enjoy a 'fika'
Fika walk in the café town Alingsås, 11 May–26 October
Join a guided 'fika' walk in the café town of Alingsås. It's a 90-minute tour of the town centre, where you sample the tasty goods of some of the town's numerous cafés – everything from Swedish cinnamon rolls, small biscuits, homemade crispbread with cheese and homemade marmalade and truffles to princess cake and coffee. The tour ends with a sit-down 'fika' in a cosy setting.
Find more cafés in West Sweden in our top list.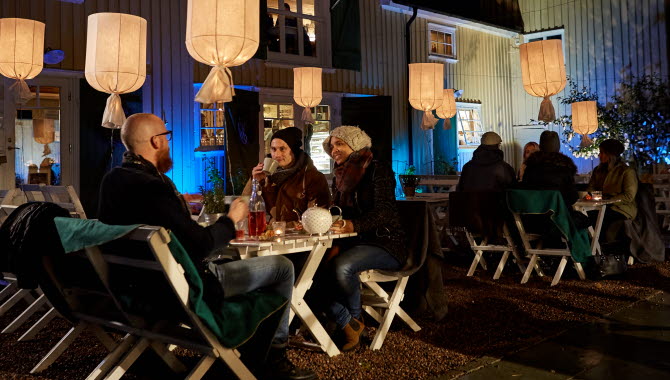 Photographer: Jonas Ingman
Visit Gothenburg, the autumn city
Autumn in Gothenburg is colourful, fun, eventful and exciting. It's one of the year's most event-packed periods, with the book fair, theatre and harvest festivals. Learn how to carve pumpkins in the Botanical Gardens, stroll through the autumn market in the Haga precinct, check out Creepy Science at Universeum or treat yourself to a scarily fun visit to the Liseberg amusement park, with everything from a house of horrors to cuddly rabbits for the little ones. Discover Gothenburg, the autumn city.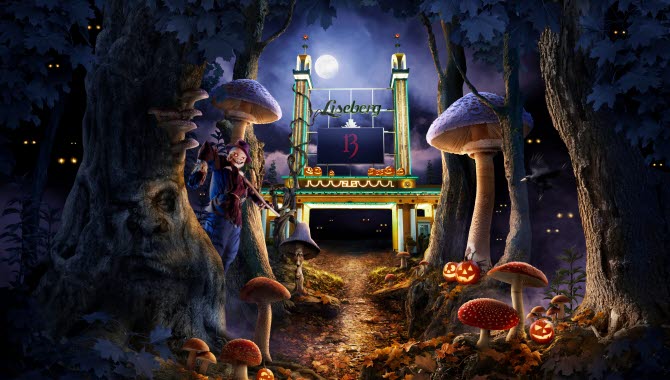 Next to Gothenburg -

selected spots worth a visit

There's a whole lot to discover in Gothenburg. And there's even more to explore outside the city. All you have to do is ride just a few stops beyond the city limits to enjoy some really memorable experiences. the idyllic archipelago, an authentic west coast atmosphere, unique 18th century history, Sweden's sailing capital, a mecca of the cofee world and a modern interpretation of a classic mill town setting.
Expedition Bohuslän – adventure for curious
For a real adventure, don't miss Expedition Bohuslän. You'll see wild animals at the Nordens Ark wildlife park, experience life under the water at Havets Hus, unique rock carvings at Vitlycke and world-class art at the Nordic Watercolour Museum. Plus fascinating history at the Bohuslän museum and an underwater national park.
Photographer: Ian Schemper
Lobster season start, and world-class shellfish
23 September heralds the start of the West Coast's biggest autumn event – lobster season. In Bohuslän you can combine lobster catching out in the cold, salty waters with a lobster meal later the same day, at one of the excellent hotels you'll find here. When you finish your meal, you can retire to room for a good night's sleep, before waking to a magnificent breakfast buffet the following morning. Many consider the shellfish in Bohuslän to be the best in the world. In Bohuslän you can book packages that focus on lobster, langoustine, mussels, oysters or prawns. You'll find the best packages here.
Remember September
Experiencing the Swedish West Coast in September is a bit like visiting ski resorts during the summer. It's the same place, yet different. Something has happened. A mysterious charm has emerged. It is the calm after the storm.
Extend your summer – catch langoustine with the whole family
Catching langoustine, or Norway lobster, is one of the Swedish summer's true classics. Bring your family, and you can harvest freshwater langoustine in the Göta Canal or one of the lakes around Skaraborg. And a tip: Norrqvarn by the Göta Canal offers langoustine parties with accommodation, or langoustine-catching weekends for the whole family.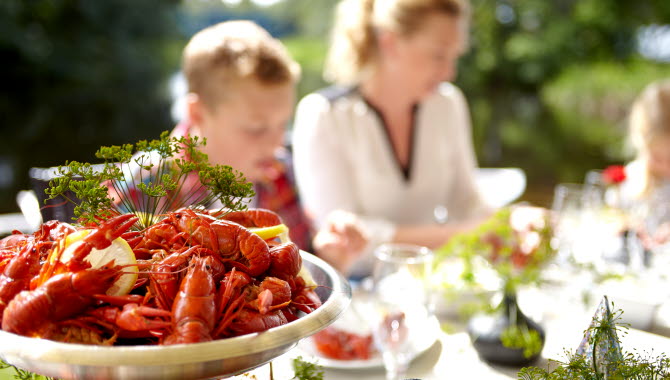 Photographer: Jonas Ingman
Meet the Locals – discover everyday life from someone else's perspective
There are many ways to experience everyday life in West Sweden, and it's not as difficult as you might think. At Meet the Locals you'll find ordinary residents, Locals, who are keen to share a bit of their lives with you. Below are introductions to a few of them:
Walk around a lake or bake Swedish cinnamon rolls with Anna
Anna and her dog Ronja will take you on a lovely walk around the lake Norsesund, with a 'fika' (coffee and something to eat) on the rocky shore. Or visit them at home, to bake traditional Swedish cinnamon rolls or chocolate balls. Then enjoy them with coffee or tea in the winter garden with a view of the lake.
Check out graffiti at Ringön with Jonathan
Jonathan will take you to Ringön on the island of Hisingen, where a graffiti and street–art-scene recently emerged. It features some 25 legal, large-scale works. A fun excursion for art-lovers of all ages.
Find more locals, get tips and read interesting features at Meet the Locals

Bohuslän Boat trips in an autumnal Bohuslän
A boat trip is the perfect way to discover the Bohuslän archipelago. You can take a day trip, or add accommodation at one of the lovely hotels in the region. Spend a few days on the rocky granite coast, in the salty air, discovering picturesque villages and dining at classic seafood restaurants.
A few of this autumn's trips:
Boat trip to the Koster Islands - Strömstad has the west coast's saltiest water, which also includes the Kosterhavet National Park. The islands, just a 45-minutes boat ride to the west, offer great walking, kayaking and cycling.
Combined hiking-boating in Bohuslän's southern archipelago - In just three days you'll see fantastic watercolours, magnificent sculptures and delicious food, in combination with walks on car-free islands and cultural experiences and restaurants in a genuine turn-of-the-century coastal town.
Day trip to Dyrön, with nice walks - The island of Dyrön is small – which is its strength, as everything is within walking distance. You can hike, swim, eat, have a coffee or look for mouflon, a type of wild sheep found here.
Boat trip through Gothenburg's southern archipelago - Good food, superb scenery and relaxation. Here are some tips of what you mustn't miss in the southern archipelago.
Day trip to Styrsö in Gothenburg's southern archipelago - The island of Styrsö is a rural paradise, just over half an hour from town. Leave the city stress behind you. Enjoy the fresh sea air, the peaceful car-free environment and the inspiring locals.
Read more about island hopping in Bohuslän

Spa heaven
West Sweden has a number of lovely spa resorts, offering exquisite water experiences as well as luxurious treatments and, of course, delicious food. Experience the contrast between a heated outdoor pool and a dip in the cold sea. Or treat yourself to a massage. You'll leave feeling completely rejuvenated.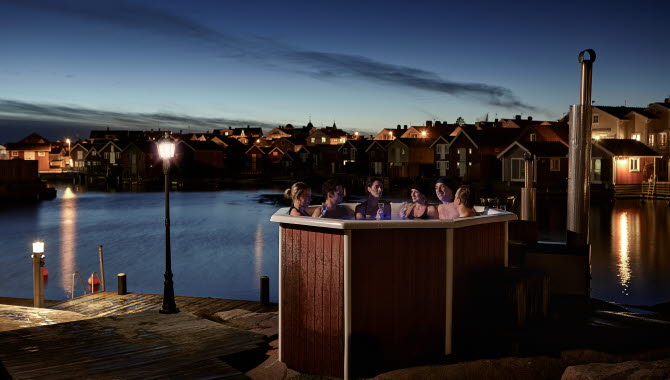 Photographer: Jonas Ingman @ Bruksbild
Camping in Bohuslän
Staying at a campsite is great, whatever the season. In autumn the whole family can enjoy winterproof cabins, enjoy delicious seafood and be part of West Sweden's countryside, either in walking boots or in a sea kayak. Here is the list of the best campsites in Bohuslän, including what to see and do in the area nearby.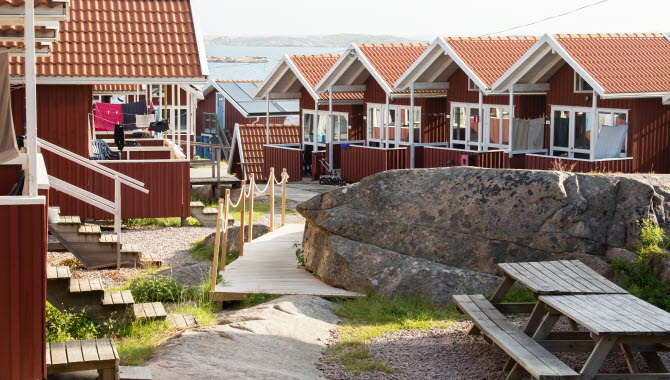 Photographer: Fredrik Schenholm