Café Visthuset

Töreboda
Cosy café by Göta Canal
Take a break in the cosy Café Visthuset, next to Göta Canal in Töreboda, West Sweden. Sit in the loft or in the garden beside the canal and enjoy a cup of coffee or lunch in peace and quiet. Whether you want to sit down for a while or take some food with you for a trip, there is something for everyone here. Visthuset's cakes and light lunches are made with local ingredients, which you can also buy in the farm shop here.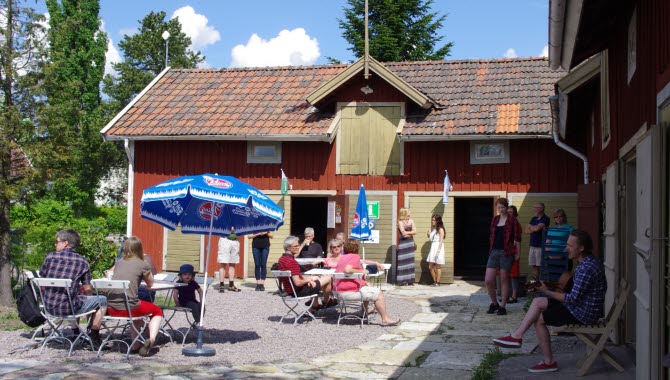 Ride alongside Göta Canal on a bicycle
You can rent the classic Skeppshult bicycles at Café Visthuset, or electrical bicycles from Gocycle, and go cycling along the canal towpath. You will doubtlessly meet boats and other cyclists who are enjoying the same atmosphere, with the soft sound of water lapping on the banks of the canal as the boats pass by. The picturesque towpath along Göta Canal, the fine cafés and restaurants and the lovely countryside are all part of your tranquil holiday.
Photographer: Matilda Engdahl