Popular summer festivals 2020
Enjoy the festival summer in Trollhättan and Vänersborg this year. Music, activities for the whole family, waterfalls and much more.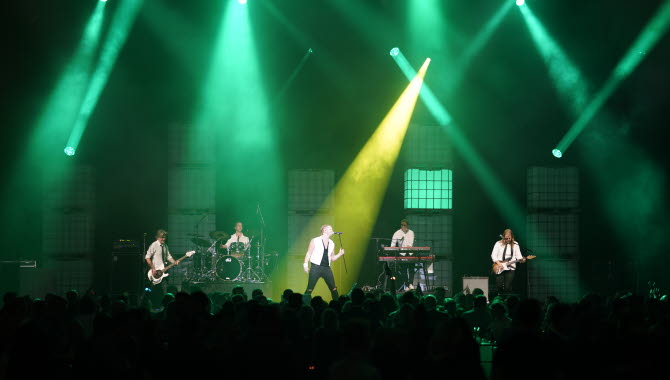 Photographer: Robert Johansson
Vatten- och Visfestivalen Aqua Blå - Vänersborg. June 5th - 7th 2020
Vatten- och Visfestivalen Aqua Blå or Water and Music Festival Aqua Blue is Vänersborg's largest festival with music and activities for the whole family. During the three day festival the otherwise tranquil town of Vänersborg turns into a vibrant festival area with five different stages, music entertainment, market, competitions, shows and lots of entertainment for young children.
Music, entertainment and activities
Enjoy entertainment from no less than five different stages, from the big stage located in the middle of the festival area to the small and cozy stage by Hamngatan street just by the canal. Don't miss the best party in Sweden under the open sky at Playa del Sanden. During the weekend there will be live music, performances, interviews, shows and much more.
Throughout the Aqua Blå festival weekend there are lots of activities for the whole family to enjoy. Try different sports, visit the fairground, watch the competitions or enjoy the market in the town center. At the Aqua Kidz Corner the children can enjoy fun activities such as drawing competitions, family friendly shows, listen to fairy tales and see magic tricks.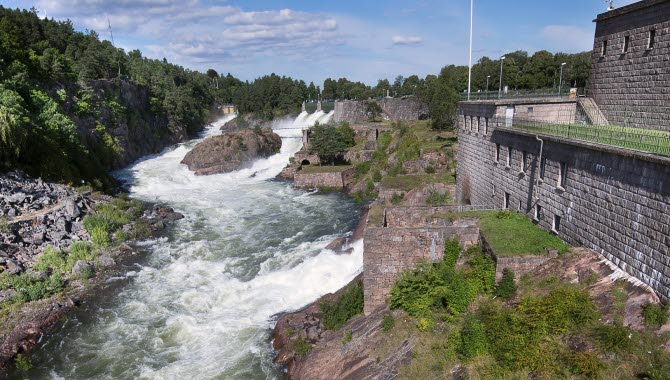 Fallens Dagar - Trollhättan. July 17th - 19th 2020.
Fallens Dagar, or The Waterfall Days is Sweden's oldest city festival with music, activities and competitions during the third weekend in July since 1959. All over the city and the famous Waterfall and Locks area there are activities and events during three days. Big and small musical performances, activities for the whole family and big competitions.
Water in the falls and concerts
During The Waterfall Days the Trollhättan Waterfalls are of course in focus and there are several releases of water in the falls every day during the festival. During the last release of water at 11 p.m. each day the waterfalls are beautifully illuminated.
Near the waterfall there is an activity area with local companies and associations. In the Fall and Locks area of Trollhättan there are art exhibitions, guided tours, dance performances and much more. In the city center there is also a market, street artists and from the big stage some of Sweden's biggest artist entertain festival visitors.