Saab Car Museum

Trollhättan,
70 years of Swedish car history
You can learn all about seventy years of Swedish car history at the Saab Car Museum. The first, original Saab is here of course, joined by a fine collection of standard cars, prototypes and rally cars from the 1940s onwards. Find out about the history of technology and design and meet enthusiastic Saab veterans. Don't miss the shop, but be careful - you may take home more souvenirs than you bargained with.
The Saab Collection
The collections at the Saab Car Museum have around 120 cars in all, of which about 70 are on show. The first of them is Saab 92001, known simply as "Ursaaben" from 1947. Most of the cars have been in the ownership of the company after their manufacture and they fall into various categories such as prototypes, test cars, company cars, racing cars and so on. All possible types are exhibited here, from "the people's car", alias the Saab 92, to more prestigious versions such as the Saab 9-4X and 9-5.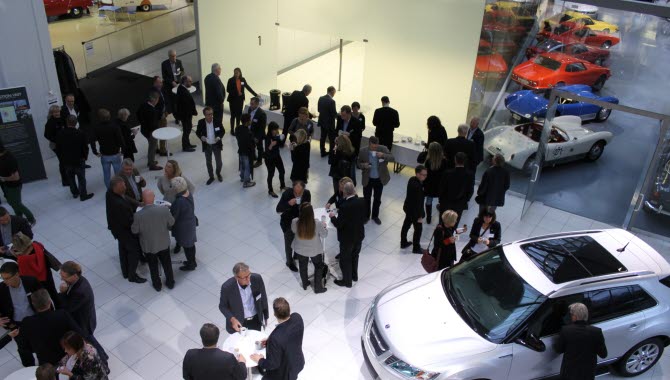 Eating and drinking
You can eat lunch and buy refreshments right next to the Saab Car Museum. As well as enjoying the exhibition, please feel free to book the museum for meetings and conferences.