Lilling Cottage

Hönö Klåva
A place with food, flowers and interior decoration
Lilling Cottage is located by the harbour in Hönö Klåva and has a shop with beautiful flowers, plants and interior decoration items, as well as a cosy restaurant with seasonal food made with local ingredients.
Flowers and interior decoration
Lilling Cottage began as a florist's more than 25 years ago. It still sells lots of seasonal plants, ready-made bouquets and a wonderful selection of lovely cut flowers. But today there is also a discerning selection of interior decoration items from several famous brands, as well as from smaller ones with unique pieces. The shop's entire interior decoration is for sale.
Photographer: Lina Östling
Good food, and pretty too
In 2011 Lilling Cottage added a restaurant to the premises. It uses local ingredients and serves lunch on weekdays, has cosy pizza sessions on Fridays and special weekend menus, as well as Sunday brunches. The menus always have vegetarian options, and the food isn't just good, it's pretty to look at, too. You can enjoy this great food and the sumptuous pastries at one of the pleasant outdoor tables or in the decorated winter garden. The selection of cakes and pastries includes plenty of gluten or lactose-free options.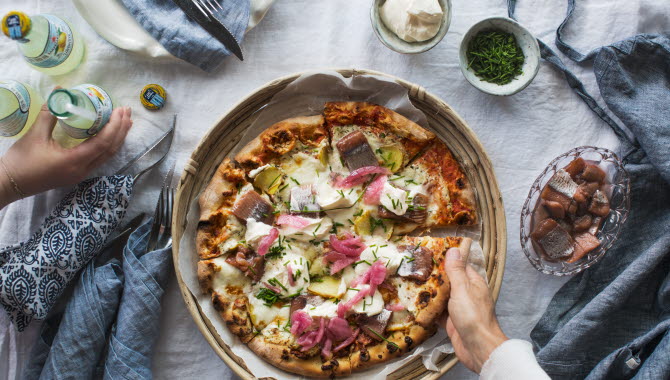 Photographer: Lina Östling