Dalsland Swimrun certainly puts the competitors to the challenge with a combination of running and swimming. The starting line is at the aqueduct in Håverud and the finishing line is 36 km later in Bengtsfors.

What is Dalsland Swimrun?
Swimrun is a rapidly growing sport involving running and swimming as quickly as possible between two points. Dalsland Swimrun (DSR) takes place in a unique setting along the Dalsland Canal and is an enjoyable challenge and a festive occasion for everyone. As a competitor, you are offered what could only be described as a total experience, including a pre-race breakfast buffet, transport from the finishing line back to the starting area by railbus, and an 'après-swimrun' event with music and dinner. You can also book subsidised accommodation.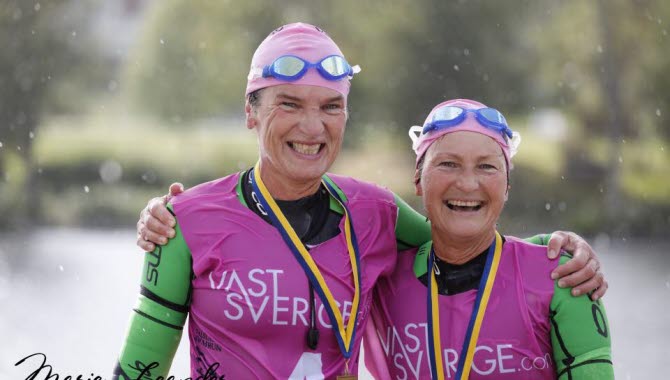 When does the race take place?
Saturday, August 24, 2019.
Categories
There are two distances to choose from – 34 km and 17 km. The categories are:
Women, two-person team
Men, two-person team
Mixed, two-person team
The longer race starts at 10am and the shorter race at 12.30pm.
The number of teams is limited to 80 in the longer race and 40 in the shorter race.
Course
The longer course begins with swimming at the aqueduct in Håverud. It then goes northwards along the canal. The competitors swim in both the canal and the lakes. The terrain around the canal is characterised by hills, exquisite manor house settings, imposing pine forests, and rocky outcrops. The longer course is 34 km long, with 5 km of swimming. The shorter course starts in Mustadfors and is 17 km long, with 2.5 km of swimming. You can see a map of the route here.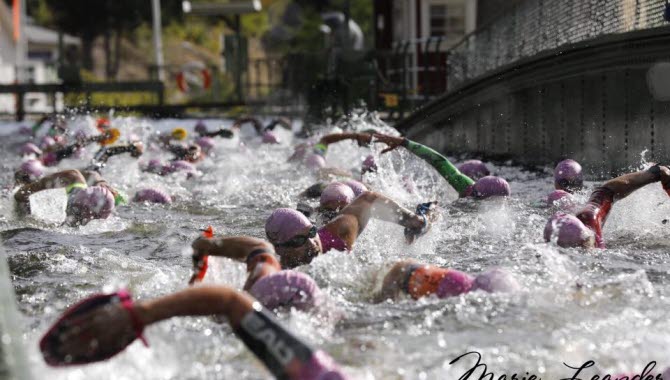 Entry
Entries will be accepted up until the day of the race.

Did you know?
The swimrun idea came about when the Island to Island Race was arranged for the first time in 2006. The race is between the island of Utö and Sandhamn in the Stockholm Archipelago. It is now regarded as the swimrun world championships.


Dalsland Swimrun started in 2018 and thanks to its spectacular route it has already become a major talking point in the world of endurance sports.


The Dalsland Swimrun premiere coincided with the 150th anniversary of the opening of the Dalsland Canal. Back in the early 20th century the canal was one of the busiest waterways in the country. Nowadays it is filled with pleasure craft and tourist boats.
West Sweden Action Weeks bring together a series of races for running, canoeing, cycling, swimming, and roller-skiing enthusiasts of all ages and abilities. We offer experiences and surroundings that are truly amazing. A memorable occasion for competitors and spectators alike, and with a firm emphasis on sustainability.