Bohus Fästning

Kungälv
A medieval fortress with a rather bloody history
Spend a fascinating day exploring the medieval fortress Bohus Fästning just outside Gothenburg in West Sweden. You will be walking in the footsteps of history here, where bloody sieges and vicious power struggles took place over the years. These days it's difficult to find a more peaceful place than Bohus Fortress, but the ancient walls still harbour memories of fierce bombardments and gun smoke.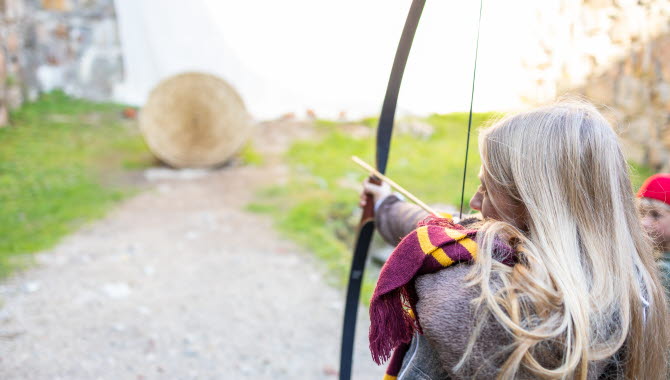 Photographer: Amplifyphoto/ Markus Holm
Listen to the whispers of the stone walls
Walk around the fortress and listen to the walls telling their stories of kings, saints, power struggles, traitors and prisoners. No matter what your age, you'll feel even more a part of history if you take a guided tour and learn about the fortress and the people who lived there. Try something new! Archery and rafting are just two of the other activities on offer. During the high season you can also act out the life of a knight for the day.
Parties and business activities
Are you looking for a place for a party, a wedding or business activities? You can rent the Fars Hatt tower or the Russian Vault, which have a very special ambiance in their historic surroundings. If you would prefer to have the fortress to yourself, this can also be arranged.
InfoPoint
Would you like more ideas about what you can find nearby? Bohus Fästning is a certified InfoPoint where you can pick up brochures and maps and knowledgeable staff can help with your questions about the area.