Fiskahummer.nu

Marstrand
Unforgettable fishing adventures in the Bohuslän archipelago
Whether you are looking for activities as a private person or for a conference, Fiskahummer.nu can offer you unforgettable fishing adventures and experiences in the Bohuslän archipelago. Using Marstrand on the West Swedish coast as a base, set out to the sea with some highly competent and experienced guides for a very pleasant stay.
Hunting for black gold
The hunt for black gold - lobsters - starts on the first Monday after the 20th September each year. Come along with Fiskahummer.nu on an unforgettable experience. The experienced fishing guides take you around the rocky islets and can tell you all about these mythical creatures while you pull up the gear and empty the traps. You can learn more from Fiskahummer.nu about crayfish and crab fishing in these well-stocked waters around Marstrand.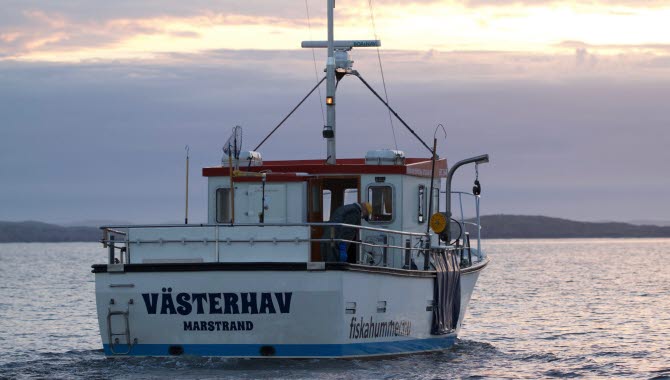 Photographer: Fiskahummer.nu
Try your luck at fishing
It won't be long before your fishing rod starts to twitch on board the well-equipped rod and line boats with their skilled skippers. The most common fish caught on these tours are cod, saithe and large quantities of mackerel.
Well-prepared food in the boathouse
Combine your adventure at sea with a delicious dinner and comfortable accommodation. You are welcome to taste delicious food, chat with others in the group or hold a conference in the boathouse just next to the pier in Marstrand. You can also take part in different tasting sessions and cooking activities.