Kostergården

Sydkoster
Comfortable accommodation next to the Koster archipelago
Modern, comfortable accommodation in a peaceful, quiet environment close to the Koster archipelago in Bohuslän, is what Kostergården has for you. It has two outdoor cafés, a restaurant with a lobby bar on the ground floor and a rooftop courtyard with weather protection, making Kostergården the right place for a romantic tête-à-tête as well as larger receptions and parties.
Rooms close to sandy beach
At Kostergården you can stay in a cottage, an apartment or a suite with sea views. They are all beautifully located and only a stone's throw from the long sandy beach at Kilesand. All cottages have a large sundeck facing the beach.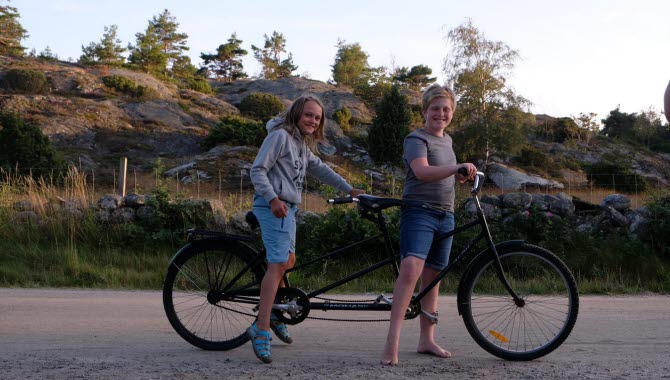 Tempting food with a twist
The Kostergården restaurant is really at the centre of the hotel. Enjoy delicious cuisine on the roof terrace on a warm summer's day, or in the dining room if it's cool outdoors. If you want something less formal choose the veranda or the terrace on the ground floor, both served from the kiosk. The food is authentic, prepared with real care and has a little twist. Enjoy the chef's seafood buffet, or sample the barbecue buffet and embark on a culinary voyage inspired by global street food.
Activities by the sea
If you want to discover the Koster Islands, the archipelago and the sea, you can rent a bicycle to get up close to the countryside. If you want to get closer to the sea, rent a kayak and glide along between the cobs and skerries. You can also go out to sea and fish for mackerel, haul up lobsters in the pots or get close to the seals.