Vitlycke museum

Tanumshede
Live the Bronze Age world
Vitlycke museum gives you a real insight into the Bronze Age world and is a great experience for the whole family. You'll be fascinated by the landscape and the well-preserved rock carvings, which are on the Unesco World Heritage List.
Fantastic rock carvings
Definitely one of the highlights at Vitlycke museum - the famous rock carvings. Enjoy them at your own pace or go with one of the guides, who can fill you in on all the details. A really cool idea is to join a guided tour at night and see the rock carvings with a torch, or even moonlight if you're lucky!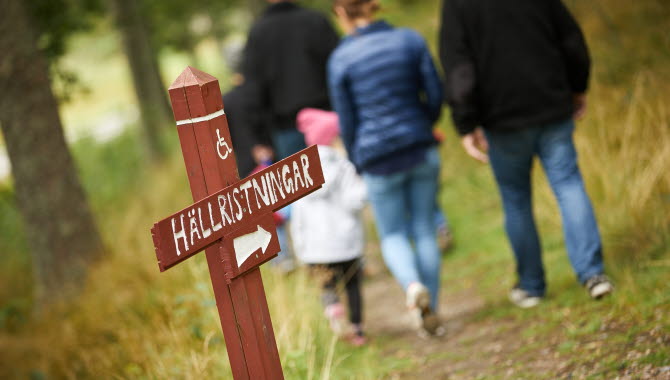 Photographer: Jonas Ingman
Life in the Bronze Age
Visit the Bronze Age farm and get really close to living in the Bronze Age. Among other things it has two reconstructed longhouses and workshops. During the summer season the museum exhibits crafts, such as plant dyeing and bronze casting. Try out shooting with a bow and arrows, carding wool and a lot of other things.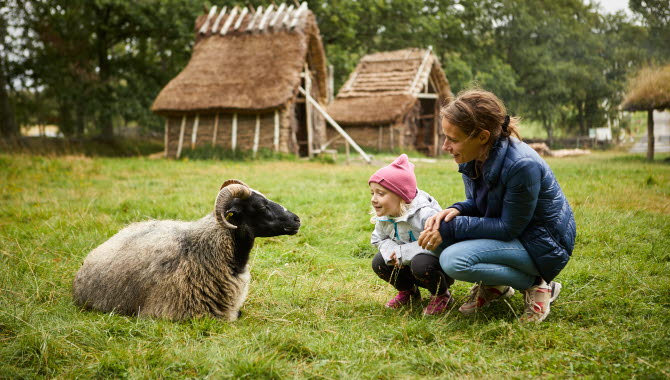 Photographer: Jonas Ingman
Jump on a voyage back to the Bronze Age inside the museum as well. You'll meet Akaz, Nenna, Alawin, Glicc and Gläär - people that the museum has re-created from archaeological findings in tombs and settlements. You get a real insight into what life was like in Tanum 3,000 years ago when you hear and see the story of their lives and adventures.
Bronze Age shopping
If you´re looking for something nice to remember the Vitlycke Museum by you must visit the exciting and well-stocked Rock Art Shop. Here you will find jewelry, textiles, ceramics and glass with a historical connection where the 3000-year-old rock carving art inspired the crafts. Also designs from contemporary, well-known brands.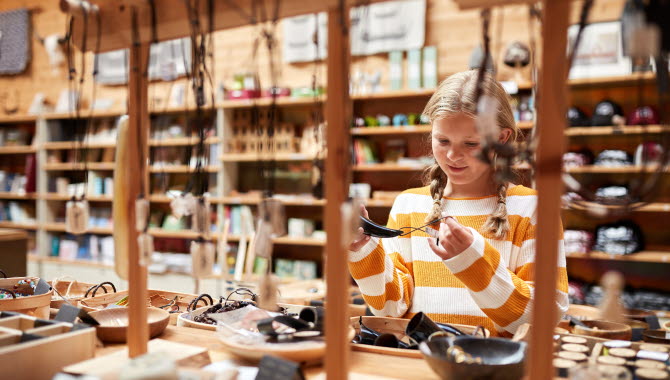 Photographer: Jonas Ingman
InfoPoint
Would you like more ideas about what you can find nearby? Vitlycke museum is a certified InfoPoint where you can pick up brochures and maps and knowledgeable staff can help with your questions about the area.