Dalénium Science Center

Stenstorp
Experiments and experiences for kids and grown-ups
Dalénium is the perfect excursion for families, companies, clubs and schools. There are experiments and experiences for adults and children. Your curiosity, creativity and experimental side are put to good use in an exciting mix of interactive stations, experiments and scientific demonstrations. Discover the world of mathematics, technology and science.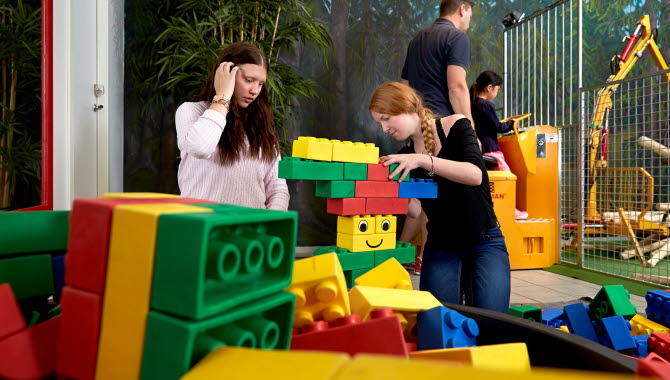 Take some puzzles home with you
You might just want to carry on experimenting after coming here, in which case have a look in the Dalénium shop. It has a wide range of gifts for both children and adults; puzzling, fun toys or just something to fiddle with. You can visit the shop without having to pay the entrance fee for the rest of the center.
Even researchers need a break
The café serves refreshments, drinks and coffee. Sit down for a while and take a break from all your research and discoveries. If you prefer to take your own food and drinks, that is perfectly all right.
Arrangements for large and small parties
Dalénium is just the place for different arrangements and events for large or small parties. Bring your workmates, your sports team or your friends for an evening of technology, discovery and fun!