Hällsnäs

Långenäs/Mölnlycke
Stay at a manor in beautiful surroundings near the city of Gothenburg
At the far end of a headland, in the middle of Lake Långenäs, you will find Hällsnäs. The 100-year-old mansion building and the extended hotel section offer scenic accommodation, modern conference rooms and culinary sensations from award-winning chefs.
Historic accommodation close to nature and Gothenburg city
Hällsnäs is a manor hotel dating back to 1906, beautifully situated in a scenic idyll with proximity to both Gothenburg and Landvetter Airport. Here, by Lake Långenäs, directors, patrons and the Swedish society have socialized and lived the happy days of life for more than 100 years.
Here you are both close to the big city's offerings and can enjoy the beautiful surroundings. Maybe you want to go out on the lake, go for a walk on the nearby golf course or have a paddle match?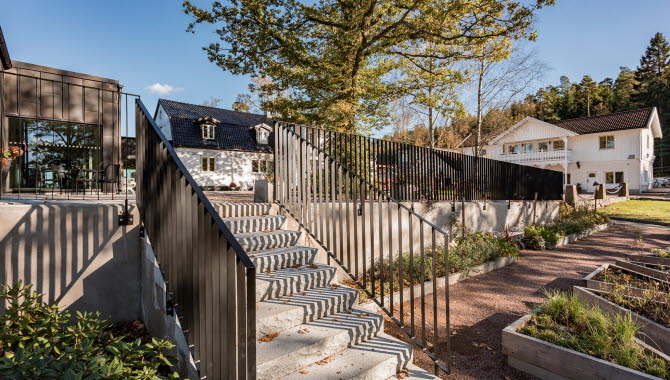 Accommodation for business travelers, singles, couples - and dogs!
From 2015, the renovation of the manor house began and all the hotel's rooms and a modern warehouse building were added. There are now 38 single and double bedrooms, each with its own entrance, shower, toilet, TV and a view of the garden. Two lake cottages are located by the beach with their own jetty. The main building houses a bar, the restaurant and a lounge.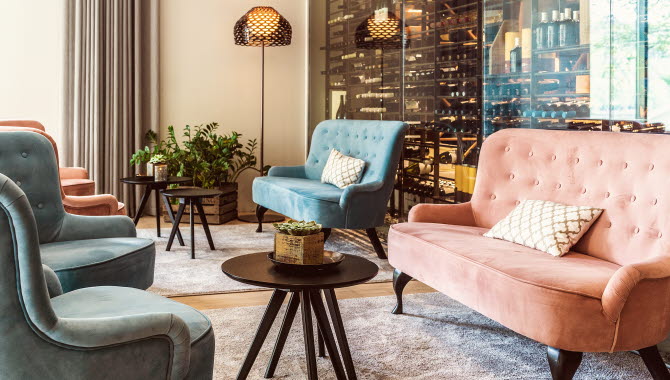 The surrounding nature is a paradise for your dog with both forest, lake and nice walking paths. With regard to allergy sufferers, dogs are not allowed in the main building. The appointed dog rooms are therefore secluded in the manor park and booked via email or telephone.
Award-winning chefs and Swedish whiskey tasting
Hällsnäs' new food creators Thomas Sjögren and chef Ola Wallin have won both Chef of the Year and World Cup gold with the Swedish National Chefs team. Together with the kitchen team, they offer you new exciting menus for the coming seasons, often with locally produced ingredients from the lake, forest, sea and farm.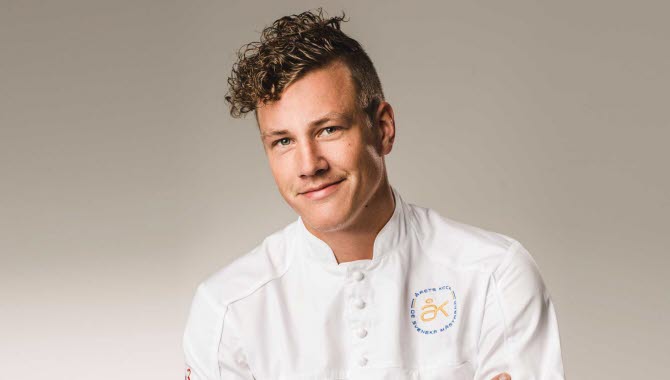 In collaboration with Mackmyra Swedish Whiskey, Hällsnäs' whiskey warehouse with a capacity to store 300 barrels was inaugurated in 2019. Great opportunity for a whiskey tasting?
Manor conference, events and weddings
At Hällsnäs, there are conference rooms for groups of different sizes. Meeting room for the small group in the company of up to 250 participants. Maybe a Hybrid Meeting where the combination of physical meetings in a common place where participants can choose to follow digitally via Live-stream.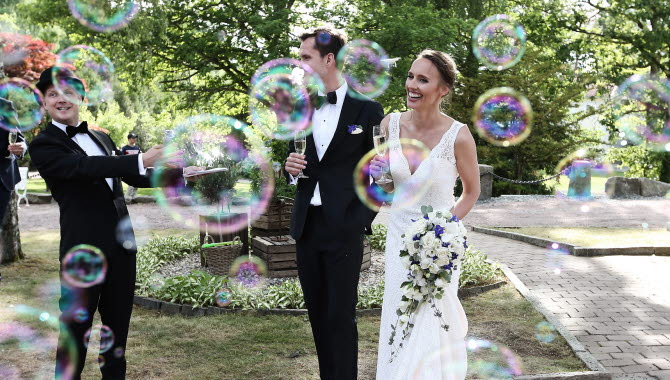 Add some activities to your special event, such as food and drink tasting, cooking classes or the "chef competition". Equally suitable for corporate events, kickoffs, team building or the group of friends.
Let Hällsnäs arrange your romantic wedding with up to 120 guests, of which 90 guests can stay overnight. With "your own lake" and nature close at hand, there are several nice wedding venues that will create memories that last a lifetime.