Luna café

Lysekil
Wine and dine in a unique Spanish oasis
Far away from shellfish and sea you will find Luna Café, a Spanish paradise with its own vineyard, where organic grapes are grown. The love of Spanish cuisine and an authentic Mediterranean atmosphere is mixed in this oasis, where you can enjoy tapas and Spanish cuisine.
Experience the heaven of tapas
You are not far away from Spain when sitting in the garden, hearing the staff talk loudly in Spanish and the smell of Spanish cuisine is in the air, while an ice cold sangria is enjoyed. Here you can treat yourself to typical Spanish dishes with a good Spanish wine, which tastes its best in the garden or out on the porch.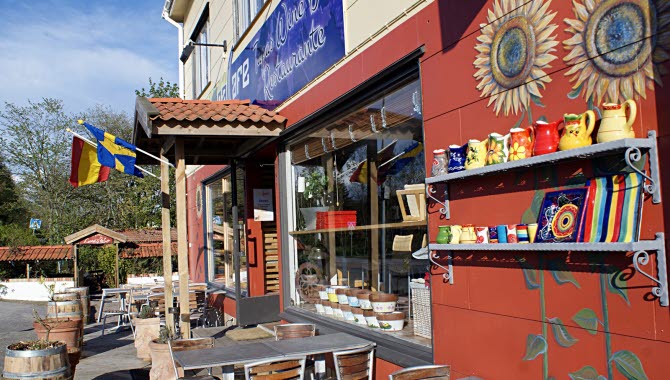 From wine tastings to pottery
Join Javier, sommelier and winemaker for a walk in the vineyard, participate in a wine tasting or try a Spanish cooking class. Luna also offers its services when you're having a party, a kick-off or other event - rent the restaurant or enjoy the amazing catering possibilities. You will also find hand-painted pottery imported from Andalusia for sale, perfect to indulge yourself or give as gifts.
Fish and seafood can be found all along the coast, but there is only one Luna.
Photographer: Marielle stensson