Norrqvarn Hotell & Konferens

Lyrestad
Special accommodation along the Göta Canal
Norrqvarn Hotell & Konferens offers very special accommodation next to the Göta Canal. Spend the night in an old mill, a magic tree stump or a toadstool. Explore the Göta Canal on land or from the water during the daytime.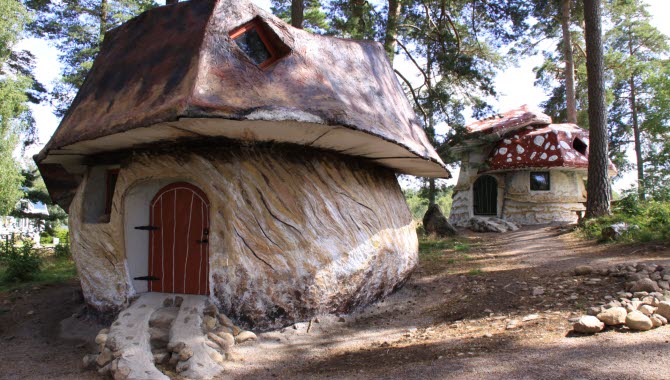 Live like a troll
Norrqvarn Hotell & Konferens allows you to live your dream and spend the night in a fairytale, adventure waiting around every corner among magic tree stumps and toadstools. They have been created by chainsaw artist Sören Niklasson and are quite an experience, appreciated by young and old alike.
Norrqvarn is a dog-friendly accommodation - see the website for more info.
Something for everyone
You can explore the Göta Canal on foot, by bike or in a canoe or kayak while you're based at Norrqvarn. Later you can sit on the lawn and watch while the children splash around, conquering Children's Mini-Canal with toy boats - a miniature of the Göta Canal.
Food based on local produce
When the day is coming to an end, sit on Norrqvarn's pier overlooking the vibrant boat life and enjoy some delicious food based on local produce. The hotel restaurant is certified by A Taste of West Sweden. This certification is reserved for restaurants, producers and farm shops which offer sustainable and genuine west Swedish products and fine dining, all based on local seasonal produce.
InfoPoint
Would you like more ideas about what you can find nearby? Norrqvarn is a certified InfoPoint where you can pick up brochures and maps and knowledgeable staff can help with your questions about the area.