Ulkeröds Gård

Hedekas
Relaxation, nature and hunting
In northeastern Bohuslän you will find Ulkeröds Gård, in beautiful surroundings the farm dates back to the 17th century. The restaurant and farm hotel offer experiences inspired by the surroundings and ecological thinking runs through everything. Ulkeröd is an ideal place for smaller meetings, courses and parties. In addition, you can hunt, take a hunting exam and shoot clay pigeons.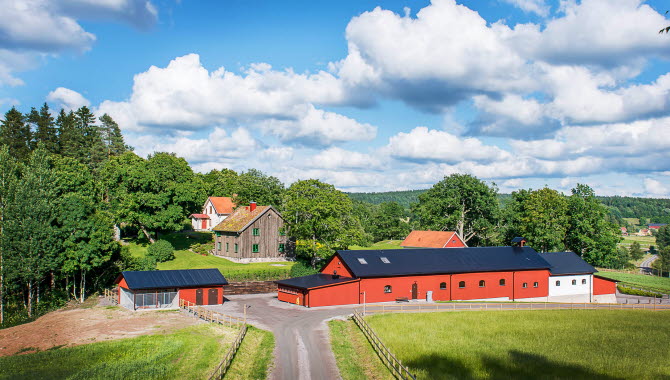 Home produced lamb and game
Ulkeröds Gård is beautifully situated with the forest as a backdrop and thanks to the careful renovation you can feel the farm's substantial history. The farm produces its own lamb and the animals are reared in open pastures. Out in the fields is a herd of deer, which keeps the restaurant supplied with locally produced game. The farm shop offers sheepskin products and high quality game from the surrounding area.
Relaxation for body and soul
Ulkeröd's Farm is a great place for those seeking peace and concentration. The rolling landscape is, beautiful and varied - forests, lakes, fields, meadows and hills in all directions. The fresh air, the scents and the silence make it easy to unwind and disconnect from everyday stress. About and hour and a half from Gothenburg, the location is ideal for those looking for a bit of seclusion without having to travel far.