Bohus Path Section 4

Kåsjön - Jonsered
9 km, medium
Section 4 of the Bohus Path takes you from Kåsjön in Partille municipality through beautiful forest areas to Jonsered. The walk is 9 kilometres long and is mostly easy going.
Quick facts
Length: 9 km
Duration: about 2 - 3 hours
Level of difficulty: medium
Terrain: forest paths
Cool lakes and beautiful natural forest
section 4 of the Bohus Path takes you from Kåsjön in Partille municipality through beautiful forest areas to Jonsered. There is a popular swimming and rest area at Kåsjön, and during the summer months there is a café if you have not brought your own lunch.
Lake Madern is a paradise for ornithologists and the two paths, i.e. Vildmark Path and Bohus Path, separate at its northern end. Vildmark Path takes you further inland towards Hindås and then connects to Sjuhärad Path. The Bohus Path continues northward, with easy walking through mixed forest land. After Råhult the path goes through beautiful ancient forests, where huge, impressive boulders appear from time to time in splendid solitude. The path then crosses the E20 motorway and continues to Jonsered, a town of cultural-historic interest.
The mill community of Jonsered
Jonsered is a typical mill community and has a clearly Scottish atmosphere about it, since almost the entire community was built by the Scottish entrepreneur William Gibson in the early 1840s. Jonsered's factories were ahead of their time in social terms, having a sickness fund, school education, free healthcare and retirement homes. Some of the products manufactured here were fire hoses, sailcloth, yarn for carpets and cotton goods.
A restaurant, hotel and café are now operating in the old industrial premises. Walk around and enjoy the historic atmosphere from the time of the cotton mills. The difference in elevation between lake Aspen and the river Säveån provided water power for the industries. The salmon fishing in Säveån is really good, and is only a short detour from the path. Fishing licenses are required but they are well worth it as the salmon are often large and ready to bite.
Don't miss the Jonsered Gardens - a free interpretation of the 19th century garden that used to adorn the site. Why not stop and enjoy a coffee in the garden café?
Fact about the trail
Length:
The path is 9 kilometres long.
Approximate times:
The section takes about 2 -3 hours to walk, excluding breaks.
Marking:
There are orange markers along the footpath on trees and poles, which makes it easy to find your way in either direction on any of the sections. At the beginning of each section an information board shows distances on a map with various symbols, as well as conditions regarding the right to roam (Right of public access).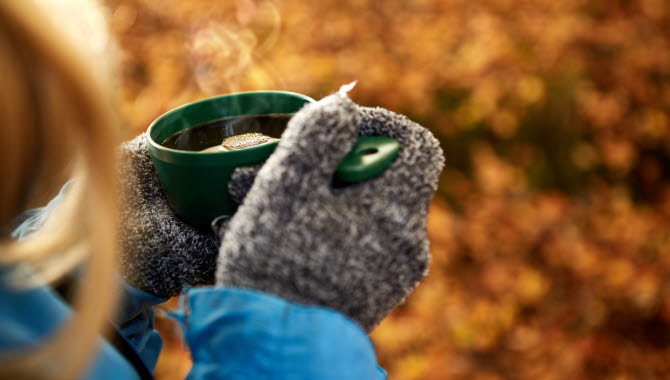 Photographer: Jonas Ingman
Level of difficulty:
The section is classified as easy to medium difficult. It is mainly forest paths and generally easy walking.
Start and end:
The section starts at Kåsjön in Partille municipality. Access is easy by bus from Gothenburg and Partille centre, getting off at the Kåsjön bus stop which is right next to the path.
How to get here:
The fourth section of the Bohus Path starts in Partille municipality at Kåsjön. It is easy to get here on public transport or by car. There are direct buses from Gothenburg that take about 40 minutes. From Partille centre the bus only takes 10 minutes. If you take your car, it is about 20 minutes from Gothenburg city centre.