Flämslätt Stifts- och kursgård

Lerdala
Modern hotel and conference centre near attractions and activities
Flämslätt Stifts- & Kursgård is beautifully situated among lakes, meadows and rolling hills. The area is renowned for its lovely scenery and exciting cultural history. Originally used as camp premises, Flämslätt has now been developed into a modern hotel and conference centre with rooms having either hotel or hostel standards. You are conveniently close to attractions and activities when you stay at Flämslätt.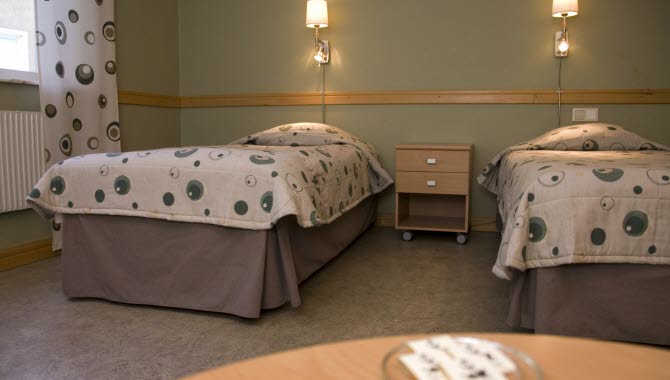 Lots to see and do in the area
The area around Flämslätt has a lot to offer in terms of things to see and do. Golfers can visit Billingens Golf Club, families can spend a day at Skara Sommarland water park, and nature lovers can arrange a walking or cycling tour. Vallebygden and the areas around lake Hornborgasjön are also well worth a visit, especially in the early spring when the cherry trees blossom and the cranes come to Hornborgasjön.
Refined home cooking
The restaurant at Flämslätt has a good reputation for enhancing the simplicity of traditional home cooking with feeling and pride. Just sit down and enjoy the result!
InfoPoint
Would you like more ideas about what you can find nearby? Flämslätt is a certified InfoPoint where you can pick up brochures and maps and knowledgeable staff can help with your questions about the area.