Göstas Fiskekrog

Smögen
The local bar in Smögen – open all year round
Göstas Fiskekrog is located next to the fish shop, Göstas Fiskbutik, down at the harbour at Smögen. Sitting in this cosy bar with a view over the entrance to Smögen harbour, you can enjoy freshly caught fish and seafood, brought directly from the quayside to the restaurant, along with a range of other delicacies.
Everything the ocean has to offer
At Göstas Fiskekrog you will find everything the ocean has to offer – as fresh as it comes and prepared to perfection. As you eat and drink you can sit back and observe the hustle and bustle of harbour life, with boats constantly entering and leaving, and locals and visitors strolling along the famous jetty. If you prefer, there's also a selection of vegetarian and meat dishes.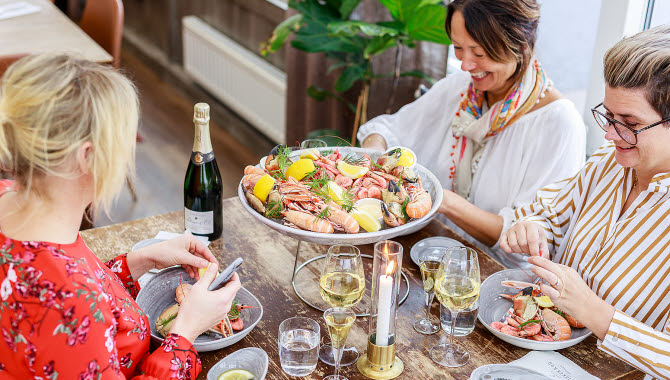 Photographer: Gudrun Holm
Almost always open
Göstas Fiskekrog is almost always open and offers a menu of the week, a bistro menu of the day, à la carte, seafood platters, and a great deal besides. Right next door is the fish shop, Göstas Fiskbutik, where you can purchase fish and seafood, takeaway food, open prawn sandwiches, and our own mixes and spreads, along with a selection of smoked and marinated products.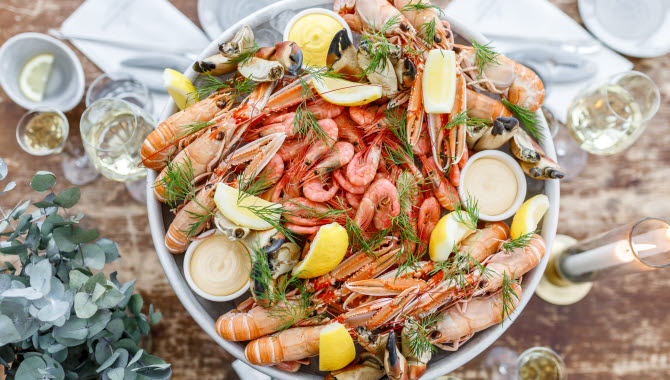 Photographer: Gudrun Holm