Inredia

Tibro
Get to know Tibro's furniture tradition
The home furnishing centre Inredia is an inspiring place to meet and is the natural entrance to Tibro, past and present. Here you can get to know the area's cultural heritage of furniture making, organise meetings, eat lunch and learn about what the district of Tibro has to offer.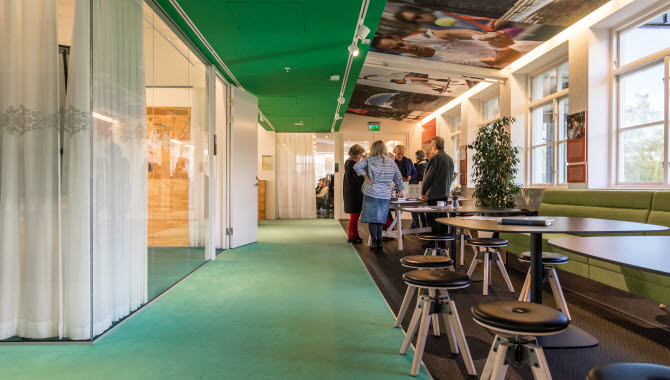 Photographer: Tobias Olsson @shauto.se
Interior furnishing and handicraft traditions
The exhibition rooms at Inredia are an integral part of the interior. Wherever you are in the building, you get an insight into Tibro's history and the living handicraft traditions of the district in the past, present and future. As well as the permanent exhibitions there are areas set aside for temporary exhibitions and places for workshops, storytelling evenings and lectures. Inredia is situated in the village of Tibro, on the eastern edge of West Sweden.