Tibro Glasverkstad

Tibro
Explore the art of glassblowing, try it or buy beautiful glass and presents
Tibro glasverkstad is located in the old train station, open all year round you can buy beautiful glass made right here in Tibro. You can also try blowing your own glass!
Glassblowing is 2000 years old and here you can try for yourself! Gather friends and family and spend a day in the creative space. You'll be guided by the glassblowers and offcourse bring you piece back home.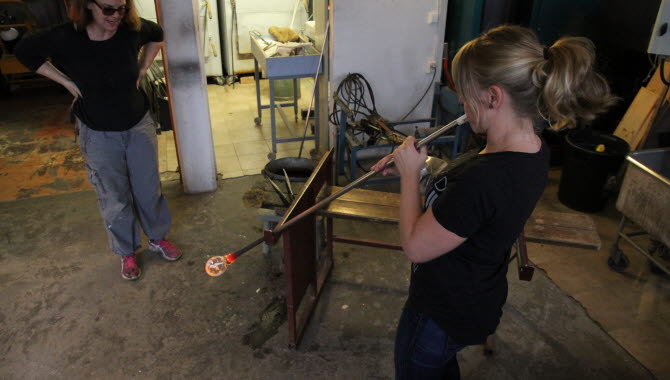 Photographer: Charlotte Jernbom
If you want to buy glass blown by proffesionals you can check out their shop, here you'll find drinking glasses, bowls, vases and a lot more. They also sell jewlery, interior decor and presents from swedish brands.