Löfwings Ateljé & Krog

Broddetorp
A good marriage of cuisine and culture
Visitors are able to enjoy Göran Löfwing's paintings in the place of their inspiration and conception, to follow ongoing works and to admire completed works. Walk outside the door and you can see the artist's source of inspiration in the natural surroundings. Restaurangen & Konstcaféet serves home-made food based on high quality ingredients and humane animal rearing.
Freshly baked cakes in the café
Löfwings is an inspiring art experience in combination with an equally inspiring taste experience. You can enjoy a cup of freshly brewed coffee or tea in the café together with home-made cakes and bread rolls with delicious fillings.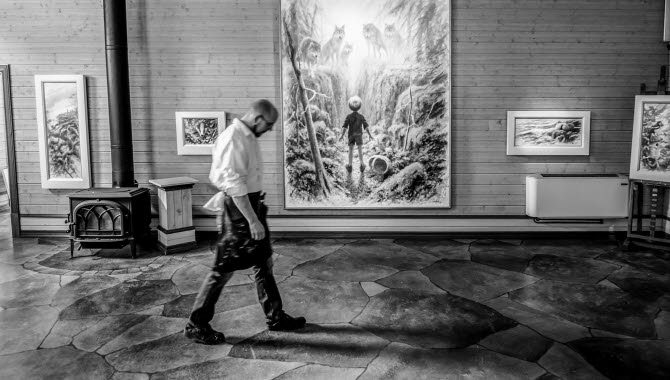 Rooms inspired by the artist
You can also stay overnight here. The living provides a calm, harmonious ambience inspired by Göran Löfwing, and it is just a few steps from the main building at Löfwings, with an art museum, a studio and a restaurant where you can enjoy your breakfast, dinner or coffee. Konstnärsvillan has two apartments with separate entrances, but it can also be used as one house.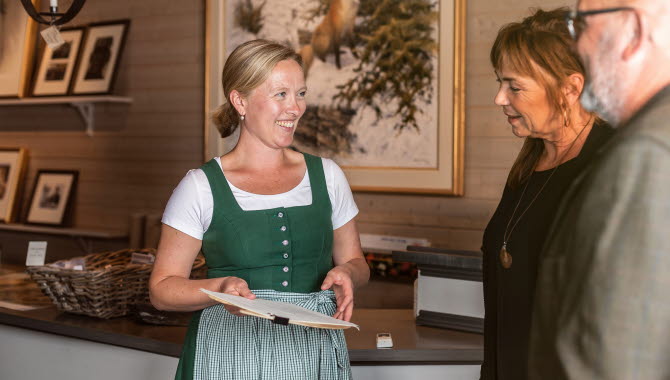 Photographer: Tuana Fridén