Nästegården Bed & Breakfast

Falköping
Accommodation in an authentic 19th-century setting
Nästegården in Falköping, West Sweden, has ancient traditions and is one of the oldest and best-preserved farms in the area. Sympathetically renovated historic buildings with wide-planked floors and windows with hand-blown glass ensure that guests feel the special ambiance. French iron beds, hand-printed wallpaper and antique furnishings create a genuine, peaceful atmosphere.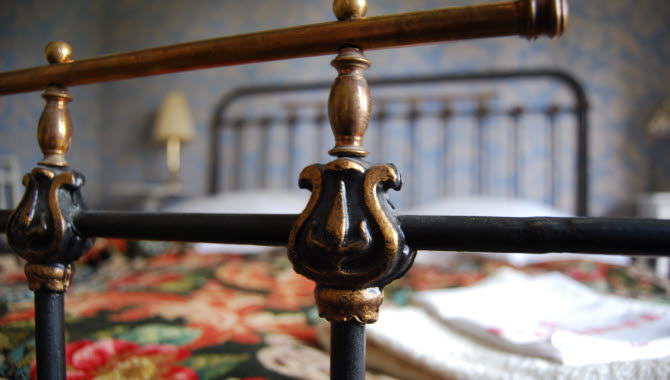 Breakfast in a cosy dining room
After a good night's sleep you can look forward to breakfast in Nästegården Bed & Breakfast's cosy dining room, with views over the surrounding meadows and fields. Well refreshed, you can then go and discover the many places of interest nearby.
Impressive ancient remains
The district around Falbygden has many ancient remains within a small area. Don't miss Ekornavallen, one of the most striking areas of prehistoric remains in Västergötland, located on a ridge that slopes down toward the river Slafsan. The oldest remains date from as much as 5000 years ago.
Unique natural events
The lake of Hornborgasjön lies to the west of Nästegården. You can see the arrival of the cranes every spring, in March or April, and witness their amazing dance. If you are an outdoors person, take the pilgrim's path or cycle between Gudhem and Varnhem. Don't forget to take a tasty picnic with you! If towns, shopping or cultural activities are more to your taste, Falköping, Skövde and Skara are all within easy striking distance.