Naturum Hornborgasjön

Broddetorp
Visitor centre at one of Europe's most important bird lakes
The centre, called naturum Hornborgasjön, is built on pillars in Hornborgasjön, in the heart of West Sweden. Get to know one of Europe's most important bird lakes. Naturum is also a great starting point for many fine footpaths.
Explore Hornborgasjön
Naturum Hornborgasjön is on the east side of the lake by Fågeludden ("Bird Point"). It has a beautiful exhibition that conveys the area's natural environment, geology, history and bird life to visitors. The staff are very good at their subject and will gladly tell you about the lake and its unique bird life. There is also a bird observation tower with a lift, a small shop, a reading and puzzle area and many other activities for people of all ages.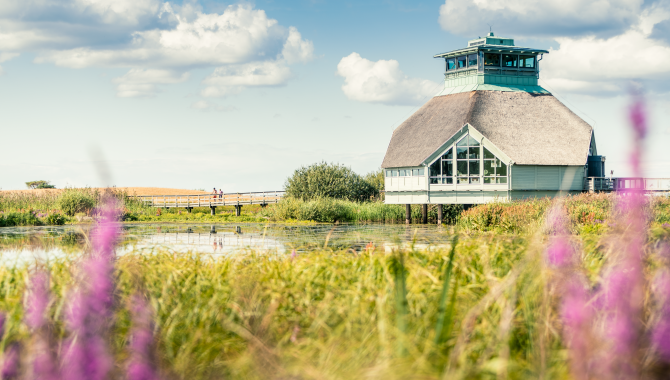 Photographer: Lukasz Warzecha LWimages Studio
Fågeludden
Walk along the decked path to Fågeludden and you will come across two hides, where you can see birds very close up if you have a little patience. Café Doppingen serves coffee and cakes or light meals for those who have worked up an appetite. The same building has an auditorium with an informative slideshow.
Walking paths
The lovely rolling landscape around Hornborgasjön folds around old stone walls and ancient monuments. From naturum there are several footpaths along the beach meadows and through peaceful areas with traces of early cultivation.
Crane dance
There are many attractions in the area around Hornborgasjön that are well worth a visit, including the information centre called Trandansen (the crane dance) at the south end, where thousands of cranes gather in spring on their way to breeding grounds. You will find lots of information about places to visit, restaurants, cafés and accommodation at Visit Hornborgasjön.