Hornborgasjöns stugby

Varnhem/Skara
Country holiday village by Kulturväg Skaraborg
Hornborgasjöns Stugby, Lake Hornborga Nature Resort, open all year round, is in the old cultural district south of Varnhem, right in the heart of Skaraborg. Stay in comfortable cottages in a nature conservation area by the lake Hornborgasjön, really close to many natural and cultural experiences.
Countryside full of traditions in the heart of Skaraborg
The very popular holiday village of Hornborgasjön lies between Sweden's two huge lakes, Vänern and Vättern. From here it is 150 km to either Gothenburg or Örebro, 120 km to Uddevalla and 80 km to Jönköping. It has a unique location by Kulturväg Skaraborg, the main Sweden bicycle route and the Pilgrim Path between Naturum Hornborgasjön and the Varnhem Monastery.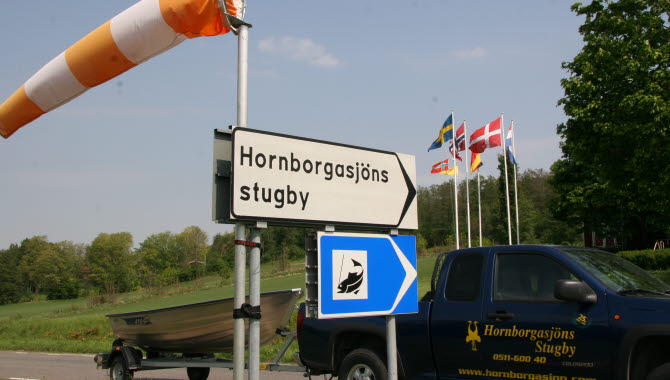 Photographer: Hornborgasjön Bild
Comfortable accommodation with lovely countryside just around the corner
Hornborgasjöns holiday village offers modern cottages with 50 m2 divided into two bedrooms with four beds in total. The cottages are all detached with their own private green areas outside the door. The large cottages have TV and a well-equipped kitchenette, shower and toilet. There is free Wi-fi in the shared spaces. Bed linen and towels can either be rented on site or you can bring your own.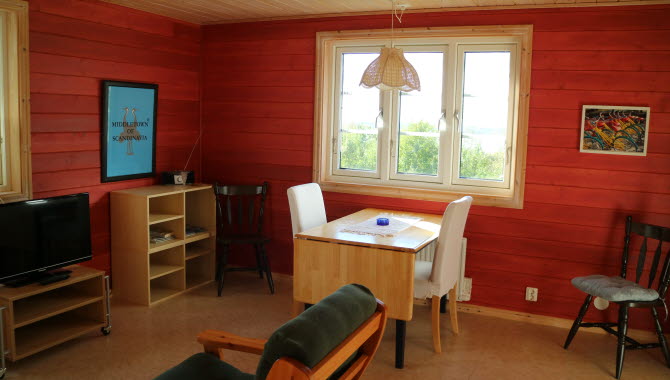 Photographer: Hornborgasjön Bild
Close to activities, culture and entertainment
The high season starts in April when the cranes perform their magnificent mating dance in the fields around the lake. In the summer many guests enjoy the beautiful countryside around Sydbillingen, where several footpaths take you through the hilly landscape, including Billingeleden. The local flora has many rare species and there is a wide variety of birds too. There are many good places for swimming and fishing nearby. It is only 5 km to Varnhems Monastery and Kata Farm, and a mere 7 km to Skara Sommarland and Axevalla trotting racetrack.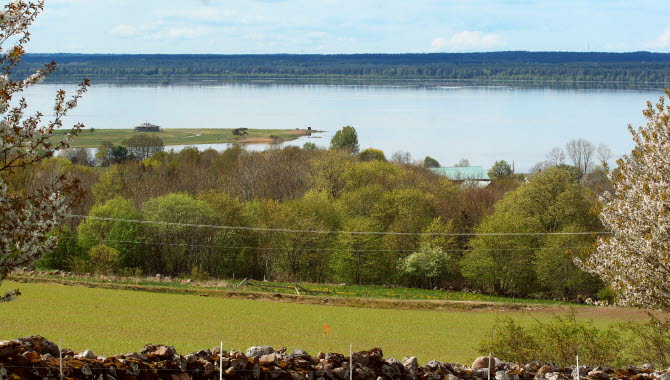 Photographer: Hornborgasjön Bild
Skaraborg Tourist Office/Visit Skaraborg can give you tips and is open at the weekend. It is 18 km to Skara and Skövde and 20 km to Falköping.