Skara Sommarland

Axvall
Adventure park with swimming, funfair and go-karting
Skara Sommarland is a great place for all children, young and old, who just don't want the fun to end. There are many different activities for all ages: carousels and playgrounds, fun-filled water slides and go-karts. Come to Skara Sommarland in the heart of West Sweden and enjoy the summer's best adventure.
The largest water park in Scandinavia
Skara Sommarland has the largest water park in the whole of Scandinavia with its adventure park, water slides and several pool areas. The fairground has everything from calm carousels to fast and furious attractions - and, of course, the rollercoasters. You'll find playgrounds and summer activities for children of all ages in the area.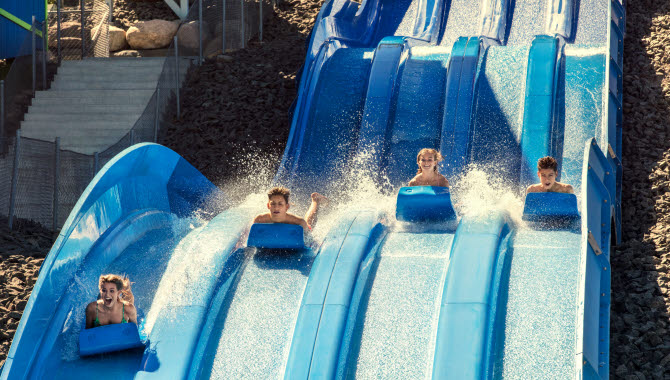 Photographer: Peter Alendahl
Rides included
The admission price includes all rides apart from Imola and Formula Indykart, which have their own charges. Children less than one metre (3 feet 4 inches) go in free. You may well need to recharge your energy levels between all the activities, so there are restaurants, cafés and kiosks to cater for all possible tastes.
Spend the night at the campsite
If you're planning to stay at the park for several days there are plenty of options for accommodation. Skara Sommarlands camping is right next to the amusement park and has 500 places for caravans and tents, 300 cabins and a number of apartments. The campsite has five service buildings, a restaurant and a café. If you want to continue to be active in the evening, you can choose between adventure golf, tennis, padel and outdoor gym.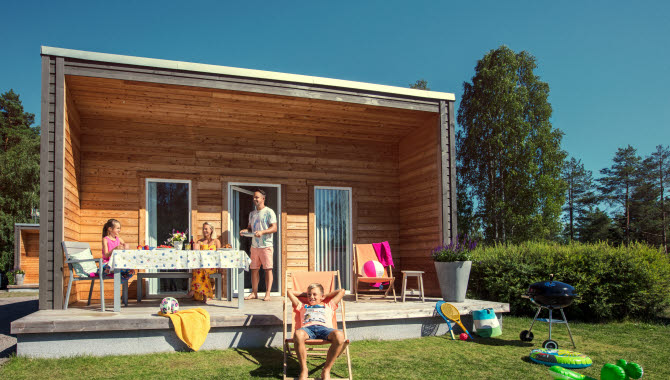 Photographer: Peter Alendahl
InfoPoint
Would you like more ideas about what you can find nearby? Skara Sommarland is a certified InfoPoint where you can pick up brochures and maps and knowledgeable staff can help with your questions about the area.