Crea Diem Bokcafé

Od, Herrljunga
A rural book café with local experience packages and cottage bookings
In the cultural environment of Od in the Herrljunga area you will find inspiration as well as a delicious café menu at Crea Diem Bokcafé, a little spiritual oasis with a bookshop, exhibitions and packages for walking and cycling.
Book café with cultural events and activity packages
The Crea Diem Bokcafé is located in scenic countryside filled with lakes, fields and meadows in the parish of Od. The café lies in a beautiful natural setting where several farm shops provide space for inspiration and reflection. The bookshop has newly published books on different themes, children's books and lots more. Exhibitions, lectures and cultural events are also arranged here. Read more about the Crea Diem annual programme om the website!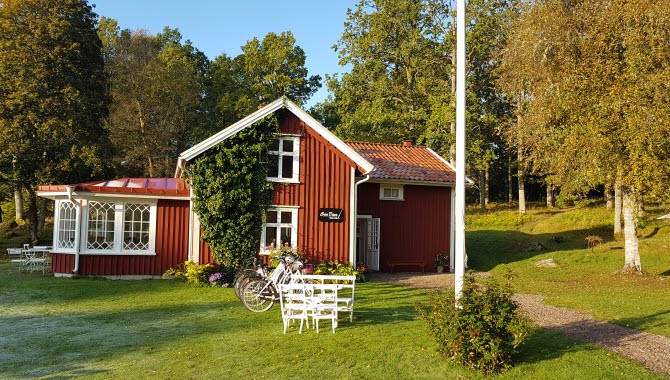 Photographer: B. Saunders
Crea Diem also offers cycling and walking packages and direct booking of accommodation in the Herrljunga area. The book café can also provide modern conference equipment to suit either small or medium-sized conferences.
Café menu with genuine ingredients
All the cakes and small meals are prepared using genuine ingredients, often produced locally. Sandwiches and pastries are served during normal opening hours, including a number of classic cakes in all their different forms. There is also an à la carte menu with more filling homemade dishes to choose from. Why not sit down and unwind with a good book and a coffee in the glass veranda or outdoors under the birch trees? If you are part of a larger group a reservation will be needed in advance, and then Crea Diem can make arrangements to suit your preferences.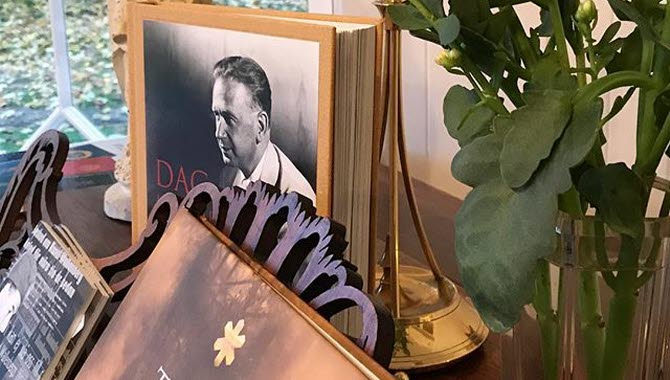 Crea Diem Bokcafé is an info point
Do you want more tips about local attractions? Crea Diem Bokcafé is a certified InfoPoint where helpful staff can tell you about places worth visiting in the area, and where you can obtain brochures and maps.