Trollabo Kvarn Mat & Möten

Hudene, Herrljunga
Conference and Sunday dinners in the historic mill
The old Trollabo mill is in a lovely area by the river Nossan, Herrljunga municipality. You can book a conference or wedding reception here and enjoy the beautiful countryside and delicious food in atmospheric rooms.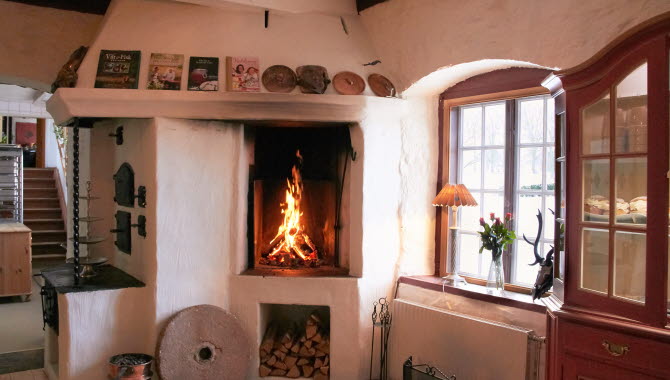 Photographer: Trollabo Kvarn
Trollabo mill in a lovely setting
Trollabo Kvarn Mat & Möten is on the old country road in Hudene. Beautifully situated on the south bank of the Nossan river, the lovingly renovated mill now houses a friendly restaurant and pub as well as excellent conference facilities on three floors. The bridge over the crashing river takes you to the entrance where an open fire and a well-stocked wine bar welcome you. The walls of the mill are all whitewashed and the popular pub is on the lower floor.
On weekdays you can enjoy very tasty lunches, after work drinks and afternoon tea, and at the weekend a sumptuous brunch and classic Sunday lunch are served. Trollabos Kvarn's Christmas buffet starts in November and should be booked well in advance.
Efficient meetings and romantic weddings
The mill was built in 1859 and the current owners offer tailor-made arrangements for their guests. Book a party with family and friends, a romantic wedding, catering or conference. The upper floor can accommodate up to 80 seated dinner guests and the lower floor can seat another 30 people in the lounge.
Discover the rich local cultural history and exciting outdoor activities while you are staying at Trollabo. Herrljunga Golf Klubb's scenic, challenging 18-hole parkland course is less than a kilometre from the mill.