Guided Tours in Alingsås
Alingsås Tourist Information
Get the most of your stay in Alingsås by taking part in a guided tour. Our guides have long experience and excellent local knowledge. We offer guided tours in English, French and German.
Guided City Walk
The Guided City Walk gives you the oppurtunity to learn Alingsås long and vibrant history. The guide will show you historic places and talk about the significant historic figures that shaped Alingsås to the city it is today. A tour for visitors of Alingsås, but also for those people who has lived here their entire life.
For booking: turistbyran@alingsas.se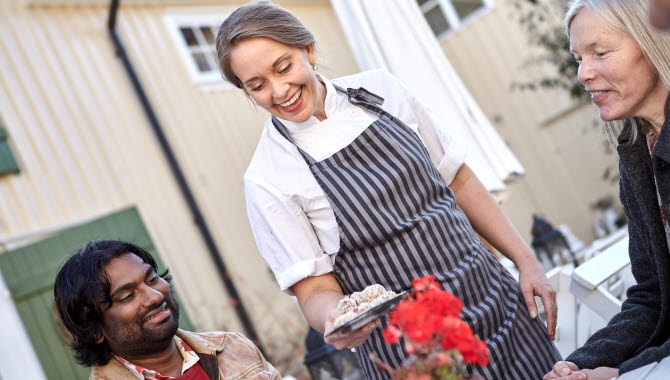 Photographer: Jonas Ingman
Guided Fika Tour
During an hour and a half, we visit five cafés where we at each stop sample goodies commonly associated with the traditional Swedish fika. This can include anything from local coffee and tea varieties, cinnamon buns, cookies, chocolate truffles and pastries, to the new Swedish fika-trend with dried fruit, nuts, cheese and jam. The tour will then finish with a sitdown fika and a slice of the infamous and very delicious Princess Cake.
Our experienced guide will accompany you throughout – talking about how coffee and tea came to Sweden and how the strong Swedish fika-culture developed over time. You will also learn the history behind the local cafés and bakeries, combined with a few entertaining café stories. The guide will speak both Swedish and English.
For booking: turistbyran@alingsas.se
Price: 330 SEK per person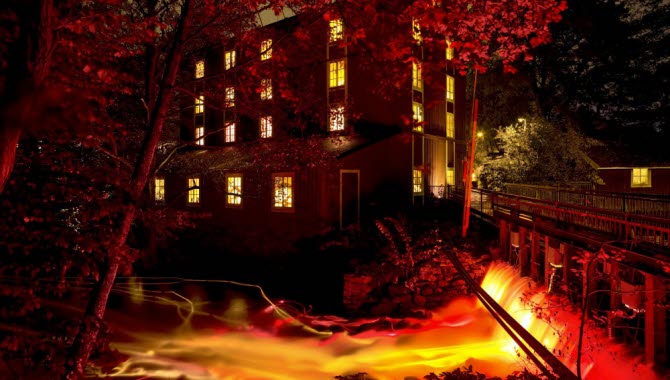 Photographer: Patrik Gunnar Helin
Lights in Alingsås
To make the best of your experience of Lights in Alingsås, we recommend you to take a guided tour. Following the designated route through the city, you get the rare opportunity to experience top quality examples of architectural lighting in public areas with an experienced Lights-guide who will tell you the story behind each light-installation.
For booking: turistbyran@alingsas.se
Price: 2.750 SEK per group