Experience the archipelago by boat
Lake Vänern is never far away when you are in Åmål. Vänern, which attracts with healthy winds, bubbly waves and charming islands. There are many ways to experience the lake.
Book a tour with one of our Passenger boats that operate the archipelago during the summer or hike among the islands along the lake. If you have your own boat, there are plenty of islands, bays and beaches to explore.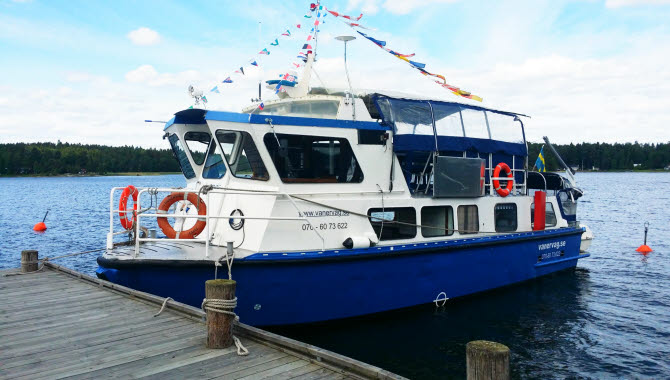 Photographer: Emma Augustsson
M/S Vänervåg
Vänervåg is located in the guest harbor in Åmål and offers boat trips during the summer. They offer tours both in Åmål and Säffle. Go on the Viking trail, go to Sandön for a nice swim or enjoy an evening trip with shrimps and good wine.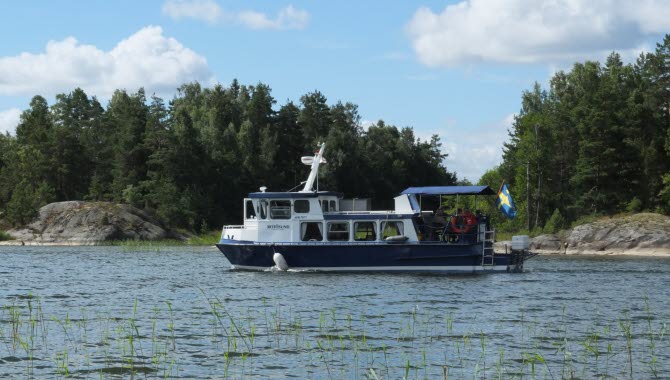 Photographer: Lena Lindberg Wong
M/S Rotösund
M/S Rotösund starts from Vingens harbor in Ånimskog through untouched and undeveloped archipelago in lake Vänern. Essentially inshore in the calm waters of the Yttre Bodane's nature reserve. They turn around at Limskär. The tour lasts about two hours.
If you have your own boat
The entire archipelago is full of islands with nice bridges, beaches and facilities. On the islands there are traces of those who lived on the islands over the centuries. There are barbecue areas in several places and many associations have premises on the islands.
The archipelago can be unpredictable. Always make sure you have contact information for the lake rescue with you www.sjoraddningen.se. The number of SOS alarms in Sweden is 112.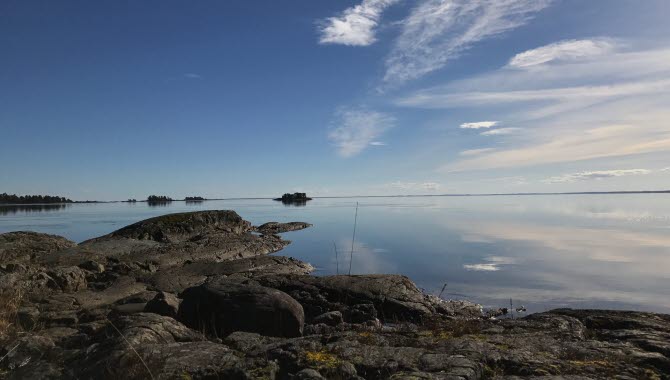 Photographer: Åsa Carlsson
By foot
There is a beautiful hiking area in the archipelago - Yttre Bodane. Here you can wander over the cliffs and out onto the islands. The area is known for its vast array of plants and birds.