Childlike fun for the whole family
Join a castle adventure or take a trip by Viking boat. Try out the skate park and brave the heights of the observation tower. Meet the animals and find the best bathing spot. Läckö-Kinnekulle is a place with masses of fun things to do for all young visitors.
CASTLE ADVENTURES & VIKING SHIP
Läckö Castle is always exciting and sparks the imagination. Especially if children join one of the four castle adventures, where they can experience everything from a fun treasure hunt to scary Läckö.
At the Naturum Visitor Centre Vänerskärgården – Victoriahuset next to Läckö Castle visitors can study insects, come face to face with dragonfly larvae and join a nature hunt. Or why not take a trip on the Viking ship Sigrid Storråda, one of the world's biggest ocean-going Viking ships? In summer 2016, she will be departing from Läckö Castle and there will be special children's voyages that are great fun.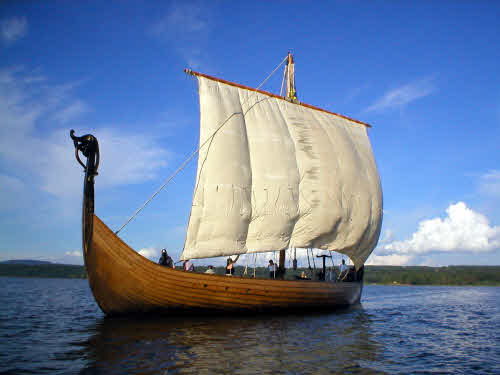 THE HEIGHTS OF KINNEKULLE
From the Kinnekulle observation tower right at the top of the mountain you can see around 50 km across Lake Vänern in clear weather. Another dizzying experience is to visit the skate park in Götene. It provides a long winding course with street surfaces and plenty of obstacles and jumps suitable for skateboards, BMX and kickbikes. For a more leisurely option, take a trip on the Skara-Lundsbrunn Railroad. You puff along with a locomotive and carriages from the golden era of the railway in the early 1900s.
FROM SHIPWRECKS TO FARMS
At the Vänermuseet in Lidköping, children can learn exciting things about ships and shipwrecks, among other topics. New for this season is Stadsnära Lantgården (Urban Farm) in Lidköping, where the whole family can meet the animals, experience life on a farm and simply take it easy for a while in a rural setting. The farm is located in Råda and is open daily. Its residents include ponies, sheep and rabbits.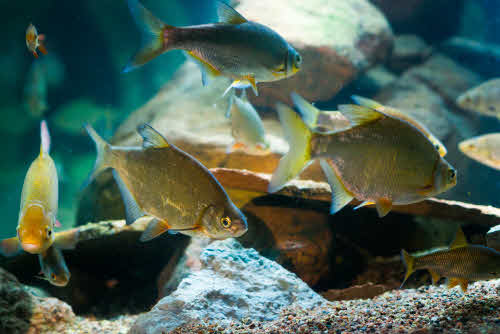 BLOMSTERLEKEN AND CRAZY GOLF
Another popular location with children is Stadsträdgården in Lidköping, and most of all the Blomsterleken playground.
At KronoCamping in Lidköping you can hop on jump mats, challenge family members to a game of crazy golf, or maybe a pentathlon contest.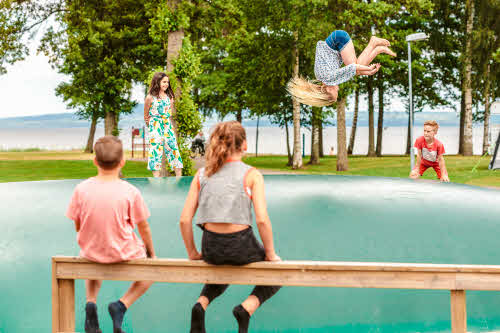 BATHING AND FISHING
For fishing enthusiasts, there are many excellent spots around Lake Vänern where you can try your luck. The Grand quarry (Stora Stenbrottet) on Kinnekulle offers good chances of a bite or two, with stocked rainbow trout.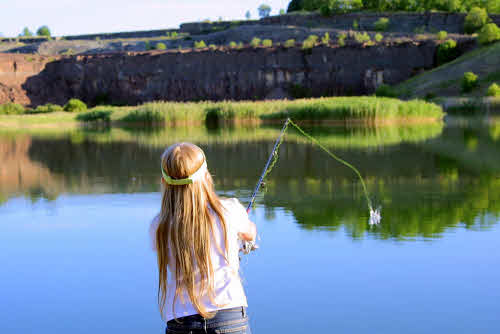 Enjoy a day at the beach, the vast numbers of bathing places in Läckö-Kinnekulle makes it possible for you to find a beach of your own for a day.